Episode 1: Should You Take Aspirin to Prevent Heart Attacks? We Talk to IHVI's Dr. Wayne Batchelor to Clear up the Confusion
Wayne Batchelor, MD joins Inova HealthChat host Jennifer Siciliano to discuss the American College of Cardiology's recent announcement revising its guidelines on the use of aspirin for prevention of heart attacks.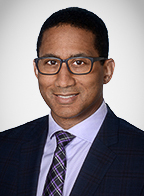 About Wayne Batchelor, MD
Dr. Wayne Batchelor is a cardiologist with expertise in coronary disease, structural valvular heart disease, peripheral arterial disease, carotid artery disease and clinical research in interventional cardiology. He is board certified in cardiovascular disease with added qualifications in interventional cardiology. He joined Inova Medical Group as the Director of Interventional Cardiology and Interventional Cardiology Research with more than 20 years of clinical and research experience. He has proctored other cardiologists on multiple procedures, including transcatheter aortic valve replacement (TAVR), percutaneous mitral valve repair and transradial coronary stent procedures.