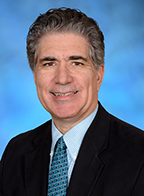 Donald Brideau, MD, FAAFP, MMM, is President of Inova Fair Oaks Hospital. Before joining Inova Fair Oaks Hospital, he served as the executive leader of Inova Mount Vernon Hospital and for over 25 years, served as a member of the hospital's medical staff and in various leadership roles, including his appointment as Inova Mount Vernon's first Chief Medical Officer in 2009. He also served as the hospital's COO from 2014 to 2017.
Under his leadership, Inova Mount Vernon Hospital was named a "5 Star Hospital" by the Centers for Medicare & Medicaid Services (CMS) and has received numerous "A" patient safety grades from The Leapfrog Group in its Hospital Safety Grade rankings, following a cultural transformation at the hospital to achieve better outcomes, patient experience and staff satisfaction.
Don is a Washington, DC native, attending Georgetown University for his undergraduate program and George Washington University for his medical degree. He also trained in family medicine in the U.S. Navy, serving aboard the USS Virginia as Chief Medical Officer and overseas at U.S. Naval Hospital Roosevelt Roads, Puerto Rico as Department Head of Family Medicine and Emergency Room. During his career, he earned two Navy Achievement Medals for meritorious service.
Don has lived in Fairfax County since 1992. He is married to Terry and has 4 children, Matt, David, Mike and Jackie. His hobbies include photography, singing, and multiple sports.