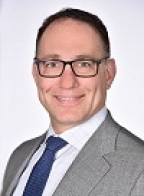 Stephen J. Motew, MD, MHA, FACS, is Chief, Clinical Enterprise at Inova Health System. Prior to joining Inova in May 2019, Steve was Senior Vice President at Novant Health where he served as president of the greater Winston-Salem and Brunswick markets, including five hospitals, 1,400 patient beds and more than 150 physician clinics. He also led system service lines for Novant including cancer, hospital medicine, heart and vascular, neurosciences, surgery and women's care.
Steve is committed to caring for patients and serving the communities where he works. He is focused on transformational changes in medicine, and his interests include value-based care, service line stewardship and physician leadership development. A particular focus on consumerism in health care, and developing strategies to keep patients at the forefront of every interaction, supports his desire to deliver optimal health outcomes that matter to patients and their communities.
He is a fellow with the American College of Surgeons, and a member of the Southern Association of Vascular Surgery and the Society for Vascular Surgery. A recipient of many professional and academic awards, he also is a member of the Alpha Omega Alpha Honor Medical Society. Steve will practice vascular surgery at Inova, focusing on a broad spectrum of vascular disorders including an interest in complex aortic conditions.
Originally from Chicago, Steve earned a Bachelor of Arts degree in Anthropology from Emory University and received his MD, cum laude, from the University of Illinois at Chicago School of Medicine. He completed a Vascular Surgery fellowship at Wake Forest Baptist Health medical center in Winston-Salem, NC following his residency and internship in general surgery at the University of Illinois at Chicago that also included a 2 year NIH research fellowship. He completed a master's degree in healthcare administration from the University of North Carolina, Chapel Hill, and also has served as a Lieutenant Commander with the U.S. Navy Reserve as a medical officer.
Steve has authored many medical and surgical manuscripts and abstracts, has been an active participant in multiple research projects, and has been a key presenter on various clinical and healthcare leadership-related topics since 1995. He resides in Northern Virginia with his wife Renée, and has three adult sons. In his free time, Steve enjoys outdoor activities, CrossFit, photography and travel.