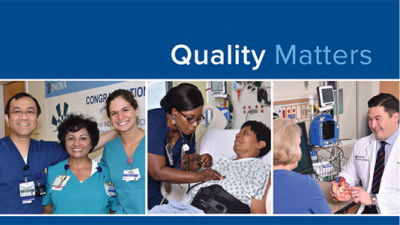 Working to Ensure Every Action Puts Patients and Families First
At Inova, we have taken up the call to evaluate and improve our care at every level, using the best hospitals in the nation as our benchmarks.
Each Inova hospital is deeply committed to providing the highest quality and safest care possible. Our leadership, physicians and team members have established benchmarks and goals to meet or surpass the standards set by industry leaders, and we are sharing our progress with you. Our latest Quality Matters report shares our progress, in many cases offering comparative statistics for each of our hospitals.