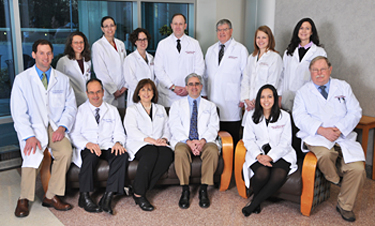 Urogynecology Physician Team at Inova Fairfax Hospital: 
(Back row, l. to r.) Kimberly Matzie, MD, (colorectal surgery), Lynda Sue Dougherty, MD (colorectal surgery), Lawrence Stern, MD (colorectal surgery), Daniel Otchy, MD (colorectal surgery), Elizabeth York, PA, Kara Beckner, MD (radiology). (Front row, l. to r.) Eric Hurtado, MD (urogynecology), Walter Von Pechmann, MD (urogynecology), Nicolette Horbach, MD (urogynecology), Jeff Welgoss, MD (urogynecology), Caroline Sanchez, MD (colorectal surgery), Daniel Covlin, MD (colorectal surgery)

Jeffrey A. Welgoss, MD, 
Medical Director 
Urogynecology, or female pelvic medicine and reconstructive surgery, is the subspecialty most recently approved for board certification by the American Board of Obstetrics and Gynecology.
Urogynecology combines principles from multiple disciplines including obstetrics and gynecology, urology, colorectal surgery, neurology and physical medicine and rehabilitation in order to address female pelvic floor disorders in a comprehensive fashion. All the physicians in the section of Urogynecology are fellowship trained in the management of pelvic floor disorders including urinary incontinence, fecal incontinence and pelvic organ prolapse as well as in the management of complex benign gynecologic conditions such as vaginal fistula, childbirth injuries and vaginal reconstruction.
Center of Excellence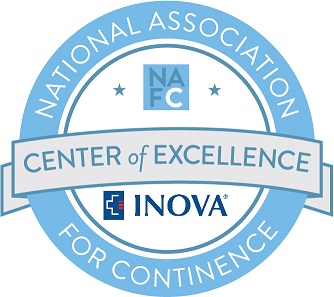 Inova Women's Hospital and the affiliated Urogynecology practices (Inova Medical Group Urogynecology and Mid-Atlantic Urogynecology) have been designated as Center of Excellence by the National Association for Continence.
The Center of Excellence designation was established to recognize centers and facilities that excel in providing bladder and bowel health care to patients, and to assist consumers dealing with pelvic floor dysfunction and incontinence issues in searching for an expert. The Center of Excellence designation is based on evidence of training, clinical experience, resources, and patient satisfaction statistics that meet established standards. These rigorous standards ensure that each center that is designated a Center of Excellence is truly exceptional at providing care for patients with pelvic floor dysfunction and incontinence.
The multidisciplinary team that participates in the care of patients meets regularly to discuss complex cases and includes physicians from the section of urogynecology, colorectal surgery and radiology. In addition, physical therapists with specialty interests in female pelvic floor disorders and pelvic pain are directly involved in a large volume of patients with these conditions.