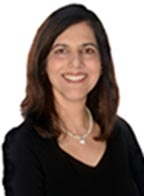 Surekha Arya, AE
Licensed Master Aesthetician
Surekha is an exceptionally knowledgeable and resourceful aesthetician with 15 years of experience. Throughout her career, Surekha has worked in both medical and holistic spas. She is experienced in Ayurvedic treatments and Aveda spas. Surekha also has a passion for teaching and is currently a clinic supervisor at a local aesthetic school. She previously served as a state board proctor for the Board of Cosmetology in Birmingham, Alabama. Surekha believes that everyone can have "happy skin" by being sun safe and following a healthy lifestyle.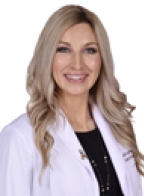 Danielle Augustino, RPA-C
Registered Physician Assistant
Danielle Augustino is a Certified Registered Physician Assistant with 10 years of experience in cosmetic dermatology and plastic surgery.  She is certified through the National Commission on Certification of Physician Assistants and has been trained to safely and effectively treat all skin types.  
Danielle has advanced training in dermal fillers, BOTOX®, ablative/non-ablative lasers, IPL/BBL photorejuvenation, and laser hair removal.  She was also one of the first professionals in the region to be trained to administer KYBELLA®, the first and only non-surgical injectable treatment used in adults to reduce submental fat (under the chin).  With her knowledge and experience, Danielle has been tapped by colleagues to train others at the Dermal Science International Aesthetics Academy.  
Danielle earned her Bachelor of Arts degree in Psychology at the University at Buffalo and a Bachelor of Science degree in Physician Assistant Studies from D'Youville College in Buffalo, New York.

Follow Danielle on Instagram @Danielle_Augustino_Aesthetics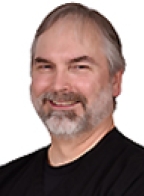 Ken Brown
Certified in Oncology Massage, Level 3 Reiki Master
Licensed Massage Therapist (LMT), BCTMB
Ken Brown is a Board Certified Licensed Massage Therapist and Level 3 Reiki Master with more than a decade of experience. He is board certified through the National Certification Board for Therapeutic Massage and Bodywork.
Ken studied at AKS Massage School in Herndon, Virginia. While in school, he participated in a Sports Massage program and began his Reiki training. Ken continues to explore new modalities of bodywork. His studies have included John Barnes' Myofascial Release, cranio-sacral therapy, and reflexology. In 2014, he took his first course in oncology massage. This training allows him to adapt the techniques he uses to the specific needs and restrictions of patients going through oncology treatments.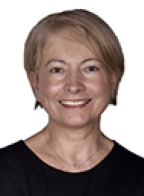 Patricia Faulstick, AE
Licensed Master Aesthetician
Patricia Faulstick is a Licensed Master Aesthetician with seven years of experience. Before pursuing a career in aesthetics, she worked in healthcare at Inova Fairfax Hospital for 17 years. Working with patients and notable plastic surgeons helped to develop her passion for skin care. Patricia is an expert in microdermabrasion, chemical peels, waxing, laser skin treatments and relaxing facials. She enjoys helping her clients love their skin.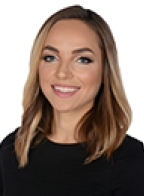 Sabrina Hansen
Development and Outreach Manager
Sabrina Hansen is the Development and Outreach Manager at the Inova Medical Spa. She joined Inova with more than 13 years of combined experience in the luxury spa and cosmetic industries. During her career, Sabrina has worked with some of the largest cosmetic manufacturers in the world.
In an effort to offer clients a more comprehensive wellness solution, Sabrina became interested in medical aesthetics and bodywork. Her goal is to have clients leave the spa looking and feeling better. Most recently, one of Sabrina's major initiatives included the opening of an oncology-focused spa as part of the Inova Schar Cancer Institute in Fairfax, Virginia.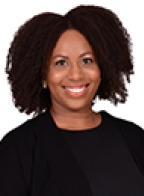 Jamie Howard
Spa Manager
Licensed Massage Therapist (LMT)
Jamie Howard is the Spa Manager at Inova Medical Spa. Jamie began her career with Inova Medical Spa (formerly The Medical Spa at Nova) as an intern 12 years ago. She practiced massage therapy for 11 years before transitioning into her current operational position. Even though her new role is a bit different, she enjoys still having the opportunity to interact with former clients and welcoming new guests. Jamie loves building relationships and getting to know clients on a first name basis.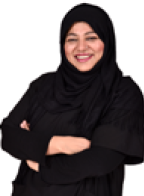 Sabrina Jawad
Licensed Master Aesthetician (AE)
Sabrina Jawad is a Certified Licensed Master Aesthetician with nine years of industry experience. She studied at the Aesthetics Institute in Vienna, Virginia and has extensive knowledge in administering varying results-driven services including laser hair removal, IPL, eMatrix, chemical peels, and restorative facials. She is skilled in all facial modalities but favors glycolic treatments because these often yield dramatic anti-aging results.
With advanced certifications from prestigious skincare companies including OBAGI®, Eminence®, PCA, and Dermalogica®, Sabrina prides herself as a product and ingredient expert. She continues her education and stays current with the latest trends and technologies by frequently attending skincare training workshops.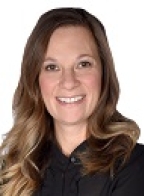 Sharon Riccardi
Certified Massage Therapist (CMT)
Sharon Riccardi is a licensed Certified Massage Therapist with more than a decade of experience. She specializes in many modalities including deep tissue, aromatherapy, Swedish, hot stone, scar therapy, trigger point therapy, oncology, sports, stretch therapy, prenatal, and chair massage. She studied at the Potomac Massage Training Institute (PMTI), graduating in 2006.
Whether an individual is in need of pain relief, is working to enhance performance and reduce injury, or is simply seeking relaxation of the mind and body, Sharon utilizes a variety of techniques to ensure an effective and balanced session. She has worked with many athletes following the Marine Corps Marathon and also volunteers with Capital Hospice. Her passion for helping people motivates her to continue her education in the healthcare sector as a child life specialist.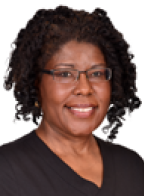 Sonya Roberts
Licensed Massage Therapist (LMT)
NCBTMB, Level 3 Reiki Master, Certified in Oncology Massage
Sonya Roberts is a Licensed and NCBTMB Certified Massage Therapist and a Usui Reiki Level 3 Master/Teacher.  Sonya has more than 10 years of experience as a massage therapist. She has studied a range of bodywork and energy balancing therapies including: massage therapy, oncology massage, Spinal Reflex Therapy®, John Barne's approach to Myofascial Therapy, Reiki, Munay-Ki series of nine empowerment rites, Amazing Grace Healing, and Sky and KAR energy applications. Her extensive training and background allows her to help clients better manage varying health conditions, reduce stress, relax, and heal.
Sonya continues to train in pain management, health coaching and meditation facilitation. Her mission is to help everyone feel fantastic in their bodies – every day!
Sonya was chosen to be on the "Healers without Borders" team that traveled to Pondicherry, India in 2018 in order to expand her knowledge base.