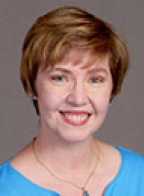 Laura Bryant-Earner, LMT, CMLDT
Licensed Massage Therapist
Before becoming a licensed massage therapist, Laura taught English in Japan for 19 years. Upon returning to America, she enrolled in massage school, where she heard of something called "oncology massage" and felt drawn to it. Passionate about learning, Laura has continued her advanced training in the fields of oncology massage, scar tissue manipulation and manual lymph drainage. Helping people feel better is what Laura loves about massage.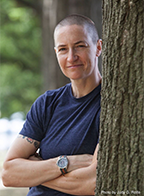 Lauren Cates, LMT
Licensed Massage Therapist
Lauren Cates is a licensed massage therapist and the Executive Director of Healwell. They* served as the Clinical Supervisor for Hospital/Oncology Massage at The Teal Center at Virginia Hospital Center (2005 – 2009) and were a founding director and president of the Society for Oncology Massage (2007 – 2014). Lauren is a 2005 graduate of Potomac Massage Training Institute and a 2008 graduate of Metta Institute's 9-month End of Life Care Practitioner Program.
* Lauren identifies as gender non-conforming and uses the pronouns they, their, and them when being referred to in the third person.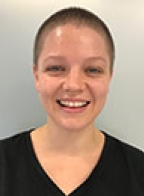 Leah Dick, LMT
Licensed Massage Therapist
Leah is a licensed massage therapist with advanced training in oncology, hospital-based, and prenatal and perinatal massage. After witnessing her brother benefit from massage during his journey with cancer, the power of informed touch became evident. Leah is honored to be able to offer such care and presence to the people who come to her for massage.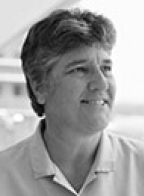 Lucille A. Eddy, LMT, S4OM
Licensed Massage Therapist
After retiring from the U.S. Navy, Lucille graduated from the Potomac Massage Training Institute in February 2004. Lucille works with a variety of clients employing her extensive training in advanced courses for Manual Lymph Drainage, Strain Counter Strain, Prenatal and Oncology massage. Lucille has served as the Clinical Supervisor for Hospital/Oncology Massage at The Teal Center at Virginia Hospital Center. Her continued commitment to training and interacting with healthcare professionals allows her to enhance her work.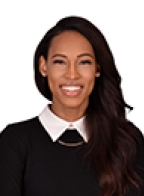 Ephi Gravette
Client Coordinator
Ephi Gravette is the Client Coordinator at Inova Medical Spa at Schar Cancer Institute. She began her career with Inova over a year ago at Inova Medical Spa in Ashburn, Virginia. Ephi has more than seven years of customer service experience in the retail industry and is passionate about helping others look and feel their best.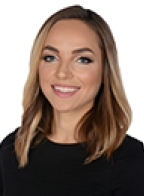 Sabrina Hansen
Development and Outreach Manager
Sabrina Hansen is the Development and Outreach Manager for Inova Medical Spa at Schar Cancer Institute and our facility in Ashburn, Virginia. She joined Inova with more than 13 years of combined experience in the luxury spa and cosmetic industries. During her career, Sabrina has worked with some of the largest cosmetic manufacturers in the world.
In an effort to offer clients a more comprehensive wellness solution, Sabrina became interested in medical aesthetics and bodywork. Her goal is to have clients leave the spa looking and feeling better.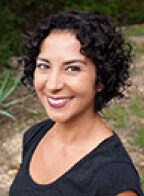 Kerry Jordan, LMT
Licensed Massage Therapist
Kerry Jordan's distinctive massage style blends techniques from many massage traditions from around the world. Her work is focused and fluid with an acute attention to breathing and a profound understanding of anatomy. She specializes in working with people who have been affected by cancer, those who have a history of trauma or chronic pain and individuals who are in the midst of gender transition. Kerry received her foundational massage education at the Palmer Institute of Massage and Bodywork in Salem, Massachusetts. She has advanced training in oncology, prenatal and hospital-based massage.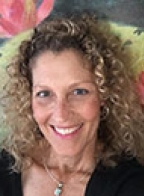 Julie O'Keefe, LMT
Licensed Massage Therapist
Julie is a licensed massage therapist certified in oncology and scar tissue mobilization. Working in the clinical environment, she has gained a greater depth and appreciation for massage and believes it has made her a better practitioner and person. Julie is a member of the American Therapeutic Massage Association and National Lymphedema Network.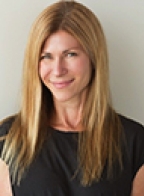 Marnie Rustemeyer
Board Certified Permanent Cosmetic Professional
Marnie Rustemeyer is a licensed and board certified permanent cosmetic professional. A former Wall Street executive, Marnie is a thyroid cancer survivor and a breast cancer "previvor." She began her career in medical tattooing after being diagnosed with the BRCA gene mutation and undergoing a preventive double mastectomy. Through her own experience, she garnered a passion for helping patients feel beautiful and confident after such an emotional and demanding journey.  Her goal is to provide her clients with the best possible cosmetic outcome to increase confidence and enhance their quality of life.
Marnie trained at The Sauler Institute of Tattooing at Penn Medicine and furthered her skills in Stacie Rae Weir's GOLD Shield Areola Restorative Tattoo program. She specializes in 3D nipple/areola tattooing, scar camouflage and collagen induction therapy for breast reconstruction patients.  Marnie is a member of the Society of Permanent Cosmetic Professionals and works with several plastic surgeons in West Virginia and New York.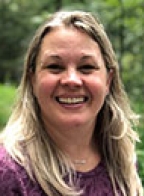 Brandy Stajkowski, LMT, S40M
Licensed Massage Therapist
Brandy is a licensed massage therapist and a member of the Society of Oncology Massage. Over the past decade, she has taken numerous courses focused on working with people who have been diagnosed with cancer, the geriatric community and those nearing the end of life. She finds deep fulfillment in providing comfort and caring touch to these individuals.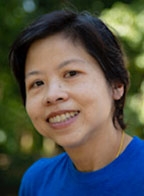 Tipsukon (Noi) Yingviriya, LMT
Certified Massage Therapy Professional
Noi has been a certified massage therapy professional since 2005, and has traveled to Thailand to study traditional Thai massage and advanced Thai medicine massage to increase her ability to help people heal. She currently practices a combination technique of Thai stretching yoga and Eastern massage to provide positive results for her clients. In addition, Noi has completed oncology massage intensive training and Healwell's Hospital Massage Therapy Stewardship Program training.
As a cancer survivor, Noi has a personal understanding of the physical and mental pain cancer patients experience. Noi is deeply committed to improving the lives of others on their journey to health, healing and comfort.