J. Stephen Jones, MD, MBA, FACS
President and CEO, Inova
Our mission at Inova is to provide world-class healthcare – every time, every touch – to each
person in every community we have the privilege to serve.
IHVI embodies that mission as demonstrated in this report through its team approach to evidence-based cardiovascular care – bringing the best that this field of medicine has to offer to every patient. Even in the face of the exceptional challenges posed by COVID-19, IHVI has continued to excel by contributing to the national body of knowledge on how to treat the cardiovascular and pulmonary consequences of this novel disease while remaining at the forefront of other advances in cardiovascular care. This drive for clinical excellence, made possible by highly skilled physicians and team members, effective communication, and a passion to create an exceptional patient experience, continues to benefit thousands of patients every year with complex heart, vascular and advanced pulmonary diseases.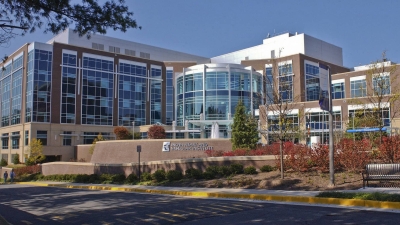 At IHVI, We Rise To The Occasion
2020 has been a challenging year for our communities, patients, team members and families. It has been especially difficult for those on the front lines during the COVID-19 pandemic. The global crisis has impacted our lives in ways we could never have imagined. At Inova Heart and Vascular Institute (IHVI), our teams rose to the occasion, bending, but never breaking. We are enormously proud of and grateful to our superhero teams who have tirelessly provided excellent care to our patients, often putting the health of others above all else.
Through it all, our priority continues to be providing high-quality, compassionate care to IHVI patients while keeping everyone safe. While our world has been drastically altered by the profound effects of COVID-19, we have continued to forge ahead to advance clinical care, culture, research and innovation to become a top-tier cardiovascular institute.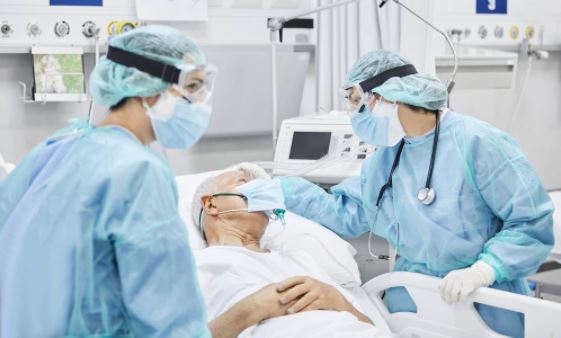 As COVID-19 began spreading across the United States in late February and early March, several physicians from IHVI were at the forefront of developing guidance that is now in use nationwide to direct cardiac care. Our team's dedication to assuring that cardiovascular patients receive timely and high-quality care in a safe environment was readily apparent as the impact of the pandemic created major disruptions and uncertainty nationwide. We became a leading contributor to national care guidelines and helped to create a framework for hospitals nationwide to move forward in providing vital cardiac services. The continued broad and active participation of our faculty in clinical trials, outcomes research and academic publications demonstrates our commitment to excellence. This degree of involvement at a national level speaks to the caliber of talent on our team.
Learn More About our COVID-19 Work
We are particularly proud of our commitment to patient safety and compassionate care. Our outstanding performance has been recognized by many measures, including U.S. News & World Report rankings as "High Performing" in five cardiac specialties: aortic valve surgery, heart bypass surgery, abdominal aortic aneurysm repair, heart failure and transcatheter aortic valve replacement (TAVR). We have also achieved recognition from the American College of Cardiology as a "Proven Quality Program" for our participation and performance in the National Cardiovascular Data Registry (NCDR) database, 3-star ratings from the Society of Thoracic Surgeons, and ratings from Healthgrades as one of "America's 100 Best Hospitals for Cardiac Care™" and "America's 50 Best Hospitals for Cardiac Surgery™." It is gratifying to see our efforts to provide an enhanced patient experience result in both improved care and higher patient satisfaction.
We want to personally thank all the physicians who entrust their patients' care to us and the patients who choose to come here to receive these vital services.
We reaffirm our strong commitment to help everyone in our community and beyond to live stronger, healthier and more fulfilling lives. We are enormously proud of the outstanding achievements of our medical, nursing and professional staff, and we look forward to even greater success in the coming years.