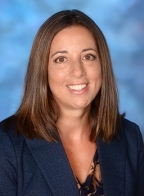 Sabrina Frazier, RN, M.Ac., L.Ac.
National Board-Certified Acupuncturist (NCCAMOM)®, Licensed Acupuncturist, Registered Nurse
Sabrina is a nationally certified licensed acupuncturist and a registered nurse who uses Chinese, Japanese and Korean acupuncture to help treat a variety of disorders. She has a special interest in helping people with stress, anxiety, insomnia, women's health issues and autoimmune diseases. She specializes in acute and chronic pain that has not responded well to conventional modalities. Sabrina uses her background in Western medicine as well as Eastern medicine to help heal imbalances and illnesses.
Medical Education
Bachelor of Science, Nursing, University of Massachusetts – Amherst, MA
Master of Acupuncture, Japanese and Chinese Acupuncture, New England School of Acupuncture – Newton, MA
NADA Acupuncture Detoxification Specialist
Experience
Sabrina has more than 23 years of clinical experience and has worked in a variety of settings including massage and chiropractic offices and has had her own practice. She was also honored to work for the U.S. Army at Landstuhl Regional Medical Center in Germany. While there, she was a member of the Interdisciplinary Pain Management Center where she served active duty, retired military and their families. Sabrina is also a Reiki practitioner.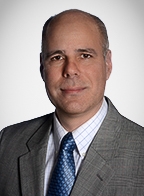 Bill Reddy, L.Ac., Dipl.Ac.
National Board-Certified Licensed Acupuncturist (NCCAOM)®
Bill is a nationally board certified licensed acupuncturist who applies a variety of acupuncture techniques to treat a broad spectrum of disorders. He has a primary focus in cancer-related side effects, acute & chronic pain, digestive issues, anxiety, migraines/headaches and insomnia.
Bill has close to 20 years of clinical experience in a northern Virginia private practice, is the author of more than 100 publications, and is very involved with promoting integrative healthcare in the US.
Bill also serves on the editorial boards of four national peer-reviewed medical journals and serves on six national committees related to integrative health advocacy and pain management. He speaks nationally at conferences such as the Integrative Healthcare Symposium (HIS), the International Congress on Integrative Medicine and Health (ICIMH), the American Traditional Chinese Medicine Association (ATCMA) and the Academy for Integrative Health & Medicine (AIHM).
Medical Education
Master of Acupuncture, Maryland Institute of Traditional Chinese Medicine, Bethesda, MD
Positions Held
Officer of the Executive Committee, Integrative Health Policy Consortium, 2012 – Present
Director, Integrative Health Policy Consortium, Oct. 2009 - Present
Vice President, American Association of Acupuncture and Oriental Medicine, Mar 2008 - Mar 2009
Director, Friends of Acupuncture, Feb. 2008 - Aug. 2010
Director, American Association of Acupuncture and Oriental Medicine, Feb. 2007 - Mar 2010
Director, Acupuncture and Oriental Medicine Alliance, Oct. 2006 to Feb. 2007
President, Acupuncture Society of Virginia, 2005 - 2006
Vice President, Acupuncture Society of Virginia, 2003 - 2005
Director, Acupuncture Society of Virginia, 2002
Director, Maryland Institute of Traditional Chinese Medicine, 2001
Publications
"The Legislative Landscape of the AOM Profession," Acupuncture Today, Jan. 2019
"Manual Therapies for Upper Respiratory Infection," Integrative Practitioner, Nov. 2019
"Defining Integrative Health: An Updated Version from the IHPC," Acupuncture Today, Oct. 2019
"Integrative Health Definition White Paper," Integrative Health Policy Consortium, Sep. 2019
"Optimizing Health for Patients and Practitioners," Integrative Practitioner, Sep. 2019
"Inside a DAOM Internship at a Level 1 Trauma Center," Acupuncture Today, Aug. 2019
"Computers, TV, and Handheld Devices: Risk Factors for Insomnia?" The Integrative Practitioner, Jun. 2019
"A Major Breakthrough in US Pain Policy," Acupuncture Today, Jun. 2019
"Coffee: The Good, Bad and Ugly; and its Relevance to your Treatments," Acupuncture Today, Apr. 2019
"Dehydration - The Missing Etiology," Acupuncture Today, Jan. 2019
"Valuable Adjunctive Therapies: Helping Stroke Victims through Recovery," Acupuncture Today, Aug. 2018
"World Health Organization Officially Recognizes Traditional Chinese Medicine," Western Pennsylvania Healthcare News, Dec. 2018
"Acupuncture in Hospital Systems: Transitioning from Tolerated to Celebrated," Acupuncture Today, Dec. 2018
"October 24th is AOM Day!," Acupuncture Today, Oct. 2018
"Acupuncture in an Integrative Oncology Center," Acupuncture Today, Oct. 2018
"Paving the way to Integrative Health and Wellness," Acupuncture Today, Jul. 2018
"A Model for Integrative Health in the U.S.," Acupuncture Today, Jun. 2018
"Working to Further the Profession: A Board Certified Acupuncturist's View of the NCCAOM," Acupuncture Today, Apr. 2018
"Integrative Health Policy Consortium (IHPC) Integrative Health and Wellness Caucus: Amidst the Opioid Crisis," NCCAOM Diplomate Newsletter, Spring 2018
"US Attorneys General Promote Acupuncture Coverage," Meridians Journal, Spring 2018
"Combating Drug Addiction and the Opioid Crisis – An Analysis," Acupuncture Today, Feb. 2018
"Treating Neurological Disorders. Neuro-Acupuncture – a Breakthrough Technique," Acupuncture Today, Jan. 2018
Policy Statements and Letters
Letter to the Chair of NIH Interagency Pain Research Coordinating Committee recommending an integrative health professional on their team, Feb. 2018
Letter to US Surgeon General regarding applying integrative approaches to pain and the opioid crisis, and requesting a meeting to discuss details, Feb. 2018
Response to Centers for Medicare and Medicaid Services (CMS) on Request for Information on the National Coverage Analysis (CAG-00542N) of Acupuncture for the treatment of Chronic Low Back Pain, Feb. 2019
Response to call for public comment on the Health & Human Services (HHS) Task Force Draft Report on Pain Management Best Practices: Updates, Gaps, Inconsistencies and Recommendations, Apr. 2019
Publications