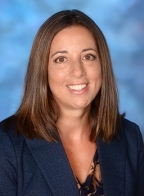 Sabrina Frazier, RN, M.Ac., L.Ac.
National Board-Certified Acupuncturist (NCCAMOM)®, Licensed Acupuncturist, Registered Nurse
Sabrina is a nationally certified licensed acupuncturist and a registered nurse who uses Chinese, Japanese and Korean acupuncture to help treat a variety of disorders. She has a special interest in helping people with stress, anxiety, insomnia, women's health issues and autoimmune diseases. She specializes in acute and chronic pain that has not responded well to conventional modalities. Sabrina uses her background in Western medicine as well as Eastern medicine to help heal imbalances and illnesses.
Medical Education
Bachelor of Science, Nursing, University of Massachusetts – Amherst, MA
Master of Acupuncture, Japanese and Chinese Acupuncture, New England School of Acupuncture – Newton, MA
NADA Acupuncture Detoxification Specialist
Experience
Sabrina has over 23 years of clinical experience and has worked in a variety of settings including massage and chiropractic offices and has had her own practice. She was also honored to work for the U.S. Army at Landstuhl Regional Medical Center in Germany. While there, she was a member of the Interdisciplinary Pain Management Center where she served active duty, retired military and their families. Sabrina is also a Reiki practitioner.
Publications