Covering the Full Spectrum of Cardiovascular and Lung Disease
Our clinical capabilities cover the full spectrum of complex cardiovascular and advanced lung disease, from medical evaluation and diagnostic testing through the most innovative minimally invasive surgical techniques and complex open surgeries, including heart and lung transplantation.
See services available at each Inova hospital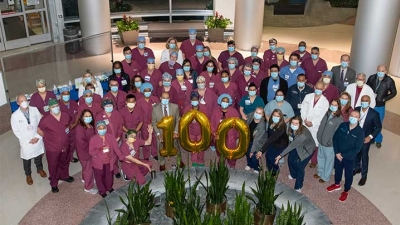 IHVI Celebrates 2022 Milestones
IHVI is now the ninth busiest heart transplant center in the U.S. Even as the program's volume has more than doubled over the past five years, clinical outcomes remain excellent, with the one-year post-transplant survival rate at 93%.