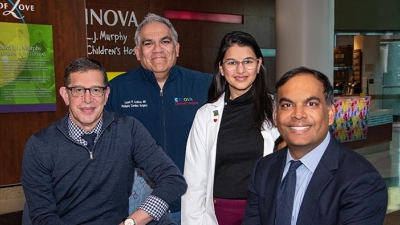 Congenital Cardiology Programs Offer Full Spectrum of Care
For more than 30 years, Inova has provided specialized care to children with congenital heart disease (CHD) through Inova Children's Heart Center. An adult program launched in 1994 to give pediatric CHD patients a seamless transition to continue under our care. The program provides a medical home with expert care for young adults managing their CHD independently of their parents for the first time and for adults newly diagnosed with CHD or new to Inova.
As more children are surviving CHD and reaching adulthood, the number of adult patients with CHD in Europe and North America is now double the number of pediatric patients. It is estimated that in the DC region, alone, there are 150,000 adults living with CHD – which speaks to the demand for clinical programs designed specifically for their needs.