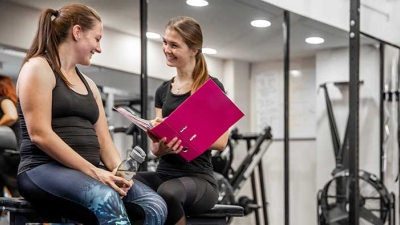 Get Started on Your Wellness Journey
Wellness Programs and Coaching
Our wellness program offers access to coaches who provide individualized, goal-oriented guidance, wellness education, strategy development and encouragement. Together individuals and coaches commonly design wellness plans around the following:
Weight management and nutrition
Fitness and exercise
Overall lifestyle improvement
Lifestyle management of chronic conditions (e.g., asthma, diabetes or cardiovascular disease)
To help you meet your goals, Inova offers a range of opportunities to achieve total health and wellness. Our classes, workshops, retreats and series focus on a variety of topics and are designed to improve and maintain physical, emotional and mental health and are for all ages and ability levels.

Programs are offered at locations throughout the Northern Virginia community. Check back regularly for new offerings.