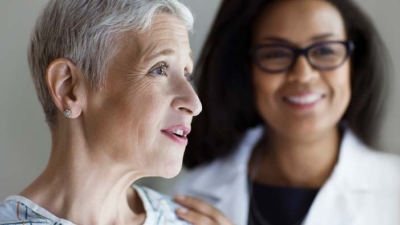 Your Breast Care Expert Is Ready To Answer Your Questions
Inova Breast Cancer Program provides breast cancer care from prevention and diagnosis through treatment and support. This program at the Inova Schar Cancer Institute provides highly specialized breast cancer care convenient to you, with multiple locations throughout Northern Virginia. Your individual care is precisely coordinated with our team of breast experts, including breast navigators, medical and radiation oncologists, pathologists and nurses to make your care seamless. It would be our privilege to treat you during your breast cancer journey.
To request a consultation, please fill out the form below. This form will enable us to assist you as efficiently as possible. 
A representative will contact you within one (1) business day.