A Note About Emergency Services
If you are experiencing a medical emergency, you can still come to a hospital ER for immediate care. Our emergency rooms are open for all patients.
Inova has implemented procedures at all facilities to protect the safety of our patients, team members and community during COVID-19.
Plan Your Visit: Inova Fair Oaks Hospital
Visiting Hours
For hospitalized patients, visitation hours are 8 a.m. to 11 p.m. daily. Patients may have two visitors at a time (ages 12+) during visitation hours. Minors must be accompanied by an adult (for pediatrics that adult must be a parent or caregiver) at all times.
Directions & Parking
Parking is free at Inova Fair Oaks Medical Campus for all patients and visitors.
Specially designated parking is available for patients and visitors using the Emergency Care Center and adjacent to medical office buildings.
Public Transportation
Bus service
Inova Fair Oaks Medical campus is served by both Metrobus and the Fairfax Connector. Schedules are available in the front lobby inside the main entrance. For more information on Metro service, call 202-637-1328.
For more information on the Fairfax Connector service, call 703-339-7200.
Taxi
For taxi service, inquire at the information desk in the main lobby.
Food
Patients
Your physician will order the type of diet you should have during your hospital stay. If you have any special diet requests or need assistance concerning food service, please contact your nurse.
We also offer Dining On-Call room service from 6:30 a.m. to 6:30 p.m. You will find a menu in your room for review. Please call 703-391-3499 to order your meals. Preplanned meals are provided for patients who do not wish to use the room service option.
Visitors
Visitors may use the Oaks Café located on the main level. To assure compliance with medical care, we are unable to serve hospital patients in the Oaks Café.
Monday through Friday
6:30 a.m. – 6 p.m.
Weekends and holidays
7 a.m. – 2 p.m.
Starbucks Coffee Bar
Located on the main level in the Oaks Café, Starbucks offers gourmet beverages, baked goods, snacks and grab-and-go sandwiches and salads.
Monday – Friday
6:30 a.m. – 8 p.m.
Weekends and holidays
7 a.m. – 6 p.m.
Vending machines
Vending machines with convenience foods and beverages are located near the cafeteria on the hospital's main level, and are available 24 hours a day, 7 days a week. Microwave ovens are located in the vending area and in the Oaks Café on the first floor.
Gift Shop
Inova Fair Oaks Hospital Gift Shop offers a wide selection of unique gifts, fresh flowers, greeting cards, balloons, snacks and books. See some of the beautiful arrangements we can create for you.
The Gift Shop is operated by the Inova Fair Oaks Hospital Auxiliary and is conveniently located on the first floor, past the lobby and atrium.
Gift Shop Hours
Monday – Friday, 9 a.m. – 4 p.m.
Every other Saturday, 1 – 4 p.m. Please call to confirm if the store is open.
Call us at 703-391-3799 to find the perfect gift.
All we need is the patient's name and we can assist you with choosing a lovely fresh flower arrangement or other gift. Brighten a loved one's day with a special gift and let them know you care.
We also offer a wide selection of the popular Willow Tree Angels, beautifully crafted figurines that become treasured keepsakes.
Chaplain / Spiritual Care
At Inova Fair Oaks Medical Campus, we support the spiritual needs of our patients and their family members. Out of respect for patient privacy, all clergy visits must be requested by the patient.
Our lobby information desk or your nursing unit maintains a directory of local clergy for patients who may need to arrange for a clerical visit. If you need assistance after 9 p.m., call our hospital operator.
Chapel
The Inova Fair Oaks Medical Campus chapel is open 24 hours a day for patients, family members, visitors and staff. It is located just off the Emergency Care Center lobby.
Flowers & Gifts
We have a beautiful variety of fresh flower arrangements and other special gifts, including Willow Tree Angels.
All are available in our Gift Shop or by telephone order during business hours. Specific items shown on the website may not be available as our arrangements change daily. We are happy to work with you to match your gift to the occasion. Flowers can be personalized with a special balloon, stuffed animal or other gift. Flower prices range from $25 to $65.
Call us at 703-391-3799 to place your order.
Smoking Policy
In keeping with our mission to improve the health of the diverse community we serve, Inova has put in place a tobacco-free policy. The policy bans tobacco use of any kind in our facilities and anywhere on our grounds, and applies to everyone, including our patients, visitors and team members. In adopting this policy, Inova joins more than 400 hospitals and health systems nationwide that have similar policies in place.
If you currently use tobacco, we can offer you medicine that will help you not use tobacco while you are a patient at Inova. Please keep in mind that, during your stay here, you may not leave the nursing unit to use tobacco products. If you use tobacco while you are a patient under our care, we may contact your physician to discuss whether you should be discharged. This policy protects you from the ill effects of tobacco use (such as slower healing times) and protects other patients in the hospital from the harmful effects of second-hand smoke.
Please tell your family members and visitors about our policy so that they understand they cannot use tobacco products in our facilities or anywhere on our grounds while they are visiting you. We have signage posted throughout our facilities that also indicates our new policy.
We understand that the decision to use tobacco products is a personal one. We are not asking anyone to quit using tobacco, only to refrain from doing so on our campuses. If you or a loved one would like assistance with quitting, we can help. Please ask our team members about Inova's tobacco-cessation resources.
Thank you for your compliance with our tobacco-free campus policy.
Your Community Healthcare Experts
Inova Fair Oaks Hospital is a top-ranked 174-bed acute care community hospital serving the rapidly growing suburbs of Northern Virginia. Inova Fair Oaks Hospital is committed to providing safe care, excellent service and is continuously striving to improve each patient's unique experience. That's why every patient we serve is a VIP – a Very Important Patient.
Top 100 Hospitals in the Nation
We are proud to have been named one of the Nation's 100 Top Hospitals by Truven Health Analytics four times. We share this honor with our patients, their families, our entire staff and the community we are privileged to serve. Read more about this award.
Signature Service Lines
In an emergency and during planned procedures, from our littlest newborns to active seniors, we are dedicated to serving our community. Our excellent nurses, 24-hour emergency care and technologically advanced radiology and laboratory services are among the best available. Our signature service lines include spine, weight loss, joint replacement and minimally invasive surgery. Our popular maternity services and state-of-the-art diagnostic imaging also are among our signature offerings.
Amenities
All of us at Inova Fair Oaks Hospital strive to make your visit as comfortable as possible. We combine compassionate and personalized care with amenities, including free parking, room service and wireless Internet access, to add convenience to your stay. Our televisions are equipped with the GetWellNetwork, a system that transforms your TV into an interactive educational resource, including on-demand movies and Internet access.
Inova is Committed to the Highest-Quality Surgical Care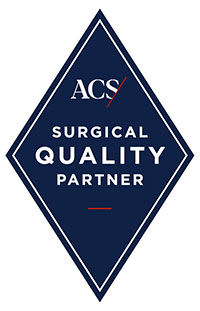 Inova was the first health system chosen in the U.S. to participate in the American College of Surgeons Quality Verification Program.