Public Notice: Magnet Recognition Program - Site Visit
Inova Fairfax Campus has applied to the American Nurses Credentialing Center (ANCC) for the prestigious designation of Magnet. Magnet designation recognizes excellence in nursing services.
Patients, family members, staff, and interested parties who would like to provide comments are encouraged to do so. Anyone may send comments via e-mail and direct mail.
Your comments must be received by the Magnet Program Office by October 10, 2020.
Services Offered at Inova Fairfax Hospital
Atrial Fibrillation
Breast Health 
Bypass Surgery
Cancer Genetic Counseling
Cancer Services
Cardiac Surgery
Childbirth Services
Cystic Fibrosis (CF) Program
Diabetes Education Services
Emergency Services 
Endoscopy Services
Gynecology
Heart and Vascular Services
Heart Rhythm Treatments
Heart Transplant
Heartburn Treatment
Interventional Oncology
Interventional Radiology
Joint Replacement
Kidney and Pancreas Transplant
Liver Disease Services
Lung: Advanced Lung Disease and Transplant
Medical House Calls
Mental Health Services 
Neuroscience Services
Orthopedic Trauma
Orthopedics
Pediatrics
Pharmacy
Radiology and Diagnostic Imaging Services
Rehabilitation Services
Robotic-Assisted daVinci® Surgical Technology 
Senior Services (Geriatrics)
Spine Services 
Stroke Services
Surgical Services
Thoracic Oncology
Transplant Services
Trauma Center
Vision Services
Women's Services
Medical Education Happens Here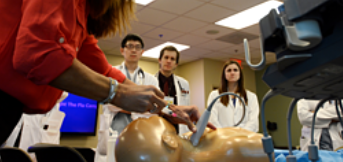 Inova Fairfax Medical Campus is home to numerous residency programs, medical fellowships, Continuing Medical Education (CME) events and training facilities.