Inova Fairfax Hospital has again been rated 5 out of 5 stars (the best possible rating) in the most recent Centers for Medicare & Medicaid Services (CMS) Five-Star Quality report.
Inova is the only health system in the country comprised of more than 3 hospitals where all are 5 star rated.
CMS, the top health agency of the federal government, created the Five-Star Quality Rating System as an evidence-based evaluation reflecting a hospital's standard of care. The rating system is based on quality measurements that have real meaning for patient health and well-being, including safety, timeliness and effectiveness of care.
Learn More
Inova Fairfax Hospital, Inova Women's Hospital, Inova Children's Hospital, and Inova Heart and Vascular Institute are consistently ranked among the country's finest hospitals and care providers for excellence and innovation.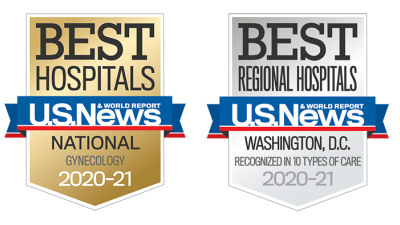 #1 Hospital in DC Area; #9 in the Nation for Gynecology
U.S. News & World Report has again ranked Inova Fairfax Hospital #1 in the Washington, DC metro area. (Inova Fairfax has also been ranked #3 in the state of Virginia.)
Nationally Ranked in Gynecologic Care
Inova Fairfax Hospital has been ranked #9 in the nation by U.S. News & World Report for Gynecology in caring for women. This award recognizes our excellence in providing the highest quality gynecology and gynecologic surgery care to our patients.
High Performing in Clinical and Surgical Areas
U.S. News & World Report also has ranked Inova Fairfax Hospital as "High Performing" for the following specialty areas or procedures:
Abdominal Aortic Aneurysm (AAA) Repair
Aortic Valve Surgery
Colon Cancer Surgery
COPD
Heart Bypass Surgery
Heart Failure
Knee Replacement Surgery
Lung Cancer Surgery
Nephrology
Transcatheter aortic valve replacement (TAVR)
An "A" for Patient Safety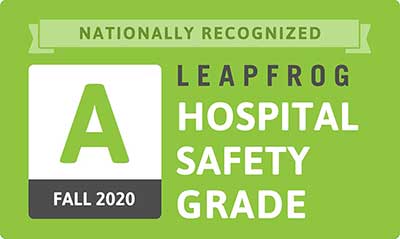 In November 2020, Inova Fairfax Medical Campus was again awarded an "A" from The Leapfrog Group's Hospital Safety Grade, marking straight "A's" for the fifth time in a row. This designation recognizes our efforts in protecting patients from harm and meeting the highest safety standards in the United States.
The Leapfrog Group is a national organization committed to improving health care quality and safety for consumers and purchasers. The Safety Grade assigns grades to hospitals across the country based on their performance in preventing medical errors, infections and other harms among patients in their care.