Spring 2022 Announcement
Inova Phlebotomy School will begin accepting applications on Wednesday, March 23 for the June session.
Completed applications will be due Friday, April 15.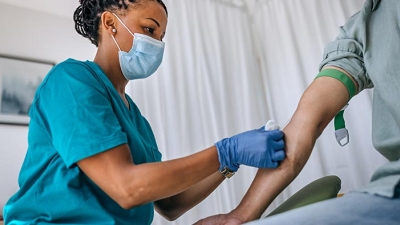 Inova Phlebotomy School
Phlebotomists collect blood for donation or for testing, so the blood can be analyzed in a clinical laboratory.
Blood tests are used to diagnose illness, evaluate the effectiveness of medications and determine whether a patient is receiving proper nutrition. You can take a certifying exam to become certified in this allied health field.