Inova Schar Cancer Institute is proud to have excellence as a core value with their physicians and clinical team members. Inova Health System's overall mission is to provide world-class healthcare, every time, every touch- to each person in the community we have the privilege to serve. In addition, our partnership with Life with Cancer program offers educational and emotional support to each of our patients and their families, assisting them every step of the way.
The Hematology and Oncology Fellowship Program is focused on developing physicians into excellent leaders in hematology and medical oncology. The sole purpose of this program is to train leaders to provide expert patient care and conduct innovative clinical research to benefit patients with cancer and hematologic diseases throughout the community. During fellowship training, program leadership will ensure fellows receive the necessary education, training and skills to provide compassionate and personalized care for patients and their families during their cancer journey.
Program Goals
To provide fellows with diverse inpatient and ambulatory clinic environments for the care of patients with neoplastic and blood-related disorders that foster the development of state-of-the-art clinical expertise through graded supervision, emphasizing patient-centered care grounded in principles of medical ethics; evidence-based practice and lifelong learning skills; effective communication and collaboration with members of the healthcare team and integration of clinical research into routine care.
To create a didactic curriculum consisting of daily conferences including tumor boards, journal clubs and traditional lectures that provides fellows with continuously updated knowledge from diverse faculty with broad expertise in prevention, screening, evaluation, diagnosis, staging and management of patients with neoplastic and blood-related disorders; care of special populations including but not limited to geriatric and immunocompromised patients; basic molecular and pathophysiologic mechanisms of disease; clinical epidemiology, biostatistics and trial design; principles of the use and clinical pharmacology of cytotoxic chemotherapy, immunotherapy, and targeted molecular therapy; principles of stem cell transplantation, radiation therapy, and oncologic surgery; palliative medicine and hospice care; culturally sensitive care; integrative, psycho-social, and wellness-based care and survivorship.
To provide fellows with opportunities for mentored medical research and scholarly activity including design and conduct of clinical trials investigating treatment and non-treatment related aspects of patient care; epidemiologic and population heath research; translational research, including investigations into genomics and proteomics of cancer and treatments; health policy, quality initiatives, systems-based care, and patient safety guidelines; innovations in medical education and contributions to professional committees and educational organizations including didactic programs for medical students and residents
Application Information
The Inova Fairfax Medical Campus Hematology-Oncology Program accepts two (2) fellows annually. Candidates must submit all required information through ERAS. Paper applications will not be accepted. Candidates are selected in conjunction with the National Resident Matching Program (NRMP).
Complete applications must contain all of the documents indicated below:
Medical School Transcript
Dean's Letter
Personal Statement
USMLE Scores
Educational Commission for Foreign Medical Graduates (ECFMG) status report
Current CV
Three (3) letters of recommendation including one from current program director. The letters must be on official letterhead, dated and signed.
Photo
Information for International Applicants
We accept international medical school graduates and Inova sponsors H-1B visas. J-1 visas must be sponsored by the ECFMG.
Contact Us
For more information about the Inova Hematology-Oncology Fellowship Program, please contact:
Ms. Pier LeGendre
Business and Administration Manager, Fellowship Programs
Inova Schar Cancer Institute
8081 Innovation Park Dr.
Fairfax, VA 22031
Phone: 571-472-0681
Email: hemeoncfellowship@inova.org
ERAS ACGME ID: 1555114001
Program Structure
This program offers a three year hematology and medical oncology fellowship. The first year includes five months of inpatient rotations including hematology consultations, oncology consultations, and malignant hematology. Fellows will also do rotations in palliative care and hematologic pathology and transfusion medicine. In the second year, fellows will spend one month at the NIH for stem cell transplantation and an additional month in radiation oncology. Third year fellows will have four months of elective time. There will be dedicated research time blocks as well as dedicated research time during ambulatory rotations. Fellows will have selective rotations including surgical oncology, medical ethics, cardio-oncology, hematologic complications of pregnancy, cancer genetics and geriatric oncology.
Fellowship training will consist of a broad range of ambulatory clinic and hospital-based rotations, experiences in hematology and oncology, and multidisciplinary specialties critical to the comprehensive care of our patient population. Fellows will learn to provide compassionate and personalized care for patients and their families in a manner representative of the Inova Health System's dedication to serving all communities in Northern Virginia and the Washington. DC region.
The fellows, faculty, and program are continuously evaluated throughout the experience to ensure success in achieving competencies and milestones by ACGME standards and Inova Health System values. In addition, each fellow is required to design and implement a mentored research project developed with the assistance of faculty from a broad range of opportunities.
Rotations:
Inpatient Services
Medical Oncology Inpatient Consultations
Hematology Inpatient Consultations
Malignant Hematology
Bone Marrow Transplant
Outpatient Rotations
Breast Oncology/Cutaneous Oncology
GI Oncology/Neuro Oncology
GU Oncology/Gynecology Oncology
Thoracic Oncology/Head & Neck Oncology/Sarcoma
Bone Marrow Transplant
Hematopathology/Transfusion Medicine
Palliative Care
Radiation Oncology
Elective Opportunities
Research
Our Facility
The Inova Schar Cancer Institute is a state-of-the-art cancer care destination designed to meet the needs of our region, and to bring healing and hope to our patients in the Metro DC area. Our team – 1,000+ doctors, researchers, nurses, cancer specialists and emotional support experts at our Life with Cancer® program – delivers the highest standard of compassionate, collaborative and holistic cancer care, customized to the needs of each patient.
---
Life with Cancer®
Life with Cancer's purpose is to enhance the quality of life of those affected by cancer by providing evidence-based education, support, wellness programs and integrative therapies. Inova Health System and Life with Cancer have a long and rich history, with Inova proudly supporting Life with Cancer since its inception. Today, Life with Cancer is the psycho-social and educational arm of the Inova Schar Cancer Institute within the Inova Health System, providing a variety of integrative therapies, wellness programs, groups, and classes to patients and their families both during and after treatment. Inova remains committed to Life with Cancer, ensuring this program delivers care to address the complex needs facing cancer patients, survivors, and their loved ones.
---
Inova Fairfax Medical Campus
Located across the street from the Inova Schar Cancer Institute is Inova Fairfax Medical Campus, a 923-bed medical center serving the Northern Virginia Washington DC metro area. We consistently receive accolades for our high quality of patient care and safety in both national and regional rankings. Our campus includes Inova Fairfax Hospital, Inova Heart and Vascular Institute, Inova Schar Cancer Institute, Inova Neurosciences Institute, Inova Children's Hospital and Inova Women's Hospital. The campus is also home to Northern Virginia's only Level 1 Trauma Center and offers organ transplant programs for Heart, Lung, Kidney and Pancreas. Inova Fairfax Medical Campus is an independent academic medical center and serves as a regional medical school campus. We also provide residency and fellowship training programs for physicians both independently and through multiple graduate medical education partnerships and we partner with multiple schools of nursing and pharmacy.
Program Leadership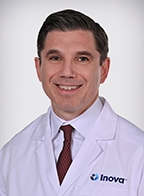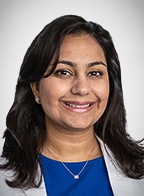 Associate Program Director
Pier LeGendre
Fellowship Programs Administrator