Located at the Advanced Surgical Technology and Education Center (ASTEC), within the Department of Surgery on the Inova Fairfax Medical Campus, the Advanced 3D Technology Laboratory uses cutting-edge technologies such as 3D printing (3DP) and extended reality (XR) to deliver a variety of 3D services. It is an innovation hub for clinicians, patients, researchers and industry in the greater Washington, DC area.
3D Printing (3DP)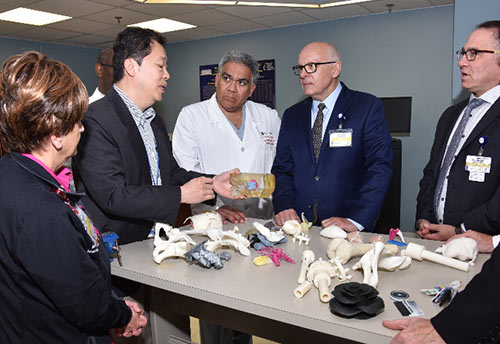 3DP is a production process that allows diagnostic images (CT, MRI or ultrasound) to be translated into exact 3D replicas.
With 3D printed anatomic models, surgeons and researchers can plan and rehearse complex surgeries, explain anomalies and procedures to patients, teach residents and medical students, and design innovative implants or instruments.
---