3D Printers
Stratasys Objet500 printer can produce a high accuracy model with multi-color and multi-property materials. The colors include clear, white, cyan, magenta, black, yellow and so on. The material properties range from rubber to rigid, transparent to opaque, and standard to biocompatible. Objet500 is the option for complex anatomic models or medical training models. It has a maximum build area of 490 x 390 x 200 mm (19.3 x 15.4 x 7.9 in.).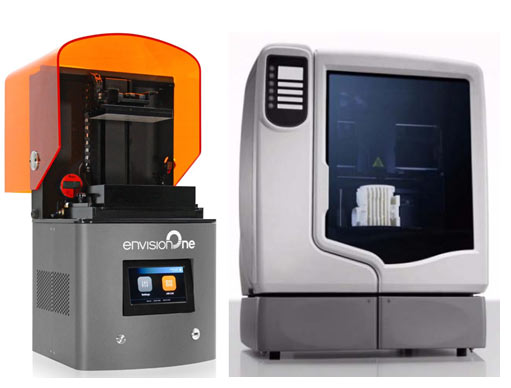 Envision One cDLM printer can print flexible to rigid, standard to biocompatible materials. It is perfect for surgical guides or medical supplies with biosafety requirements. It has a maximum build area of 180 x 101 x 175 mm (7.09 x 3.98 x 6.89 in.).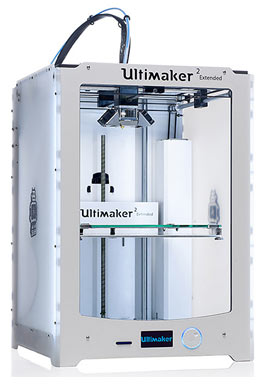 Stratasys uPrint SE Plus is a single color printer. ABS is a strong material and printed parts can endure mechanical loads. uPrint SE Plus has a maximum build area of 203 x 203 x 152 mm (8 x 8 x 6 in.).
Ultimaker 2 Extended is a simple single color printer that can deal with different materials. It has a maximum build area of 223 x 223 x 305 mm (8.8 x 8.8 x 12.0 in.).
XR equipment
Valve Index is a high-end, PC-tethered Virtual Reality (VR) system including a headset, two controllers and two laser-emitting base stations. It uses a dual 120Hz LCD display with a 1440 x 1600 resolution per eye.
HoloLens 2, Mixed Reality (MR) headset from Microsoft, is the most advanced MR equipment on the market. It has a diagonal field of view of 52 degrees, and a resolution of 47 pixels per degree.
Software
Mimics: Medical image reconstruction and implant design
Solidworks: Computer aided design
Unity: Gaming/simulation engine
iClone: Animation
Blender: Computer aided design and animation