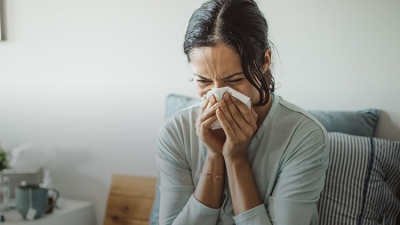 Be a Flu Fighter!
Get Your Flu Vaccination!
While we continue our fight to end the COVID-19 pandemic, the 2021 flu season is upon us. As with last year, seasonal influenza could challenge health systems and providers, given the flu and other common viruses can present with similar symptoms as COVID-19.
Public Flu Shot Clinics 2021 (download PDF)
Medical experts agree that the best way to protect yourself and your loved ones from the flu is with a flu shot. That is why since 1992, Inova has offered numerous in-hospital and regional flu clinics for the convenience of you and your family.
The Centers for Disease Control and Prevention (CDC) encourages everyone 6 months and older to get an annual flu shot. It is safe and effective to get your flu vaccine while also being vaccinated for COVID-19. Spread the word – not the virus! Get vaccinated for both the flu and COVID-19 today!