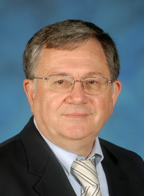 Zachary D. Goodman, MD, PhD, is the director of hepatic pathology consultation and research at Inova Fairfax Hospital. Dr. Goodman serves as a resource to both the Pathology Department and the Center for Liver Diseases at Inova Fairfax Hospital and the Betty and Guy Beatty Center for Integrated Research, Inova Health System.
Dr. Goodman is a recognized expert in hepatobiliary pathology and liver biopsy interpretation. He has been the main study pathologist for numerous clinical trials for the treatment of chronic viral hepatitis B and C, as well as for the treatment of hepatic fibrosis and non-alcoholic fatty liver disease.
To obtain a consultative opinion of liver biopsy pathology for a patient, contact Dr. Goodman at 703-776-4394 or via email at zachary.goodman@inova.org.