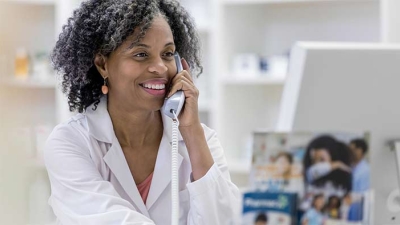 Providers
When you join the Signature Partners network, you become part of a physician-driven, select network of coordinated health care professionals and facilities. Together, we're able to deliver evidence-based, high quality care through clinical integration.
Access for Community Physicians
Would you like to have access to your patients' information during and after their hospital stay at Inova?
Existing Signature Partner Providers
Access your quality and utilization metrics dashboards and patient gap reports:
The Signature Partners Difference
In our network, quality takes on new meaning. What makes us different?
Physician-driven: Providers are in control of establishing best practices for patient care and defining high quality health care.
Clinical integration: A framework for providers in our network to improve coordination of care and produce efficiencies in the process.
Evidence-based care: Treatment plans based on evidenced-based criteria to ensure patients are provided with better outcomes and cost effective care.
Value-based incentives: Pay-for-performance incentives that reward providers who work collaboratively to lower costs while maintaining high quality service.
Technology: Information technology solutions that aggregate data from hospital Electronic Health Records (EHR), physician EHRs and payors to identify gaps in patient care and measure network quality and efficiency.
Benefits of Joining Signature Partners
Doctors join our network to help shape the future of healthcare and benefit from the following advantages:
Doctor-led and governed—you set clinical quality metrics and performance standards
Team-based approach for seamless communication
Detailed information on your patient population
Shared electronic health records and access to patient information across practices
Participation in a network that is attractive to local employers and their employees
Performance-based financial rewards
Provider Requirements
Participating providers must:
Execute a Signature Partners' Participating Provider Service Agreement
Demonstrate Electronic Health Record capabilities
Follow evidence-based care guidelines
Provide high-quality, affordable patient-centered care
Work within a shared, strategic environment to transform local healthcare delivery
Encourage team ownership of patient-focused care
Clinical Guidelines
Download the most recent clinical guidelines:
Heart Failure Management:
Hypertension Management:
Preventive Guidelines:
---