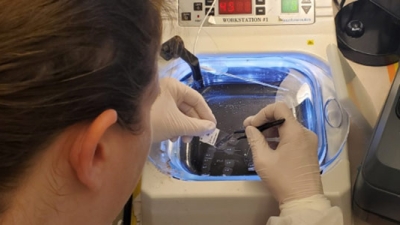 Inova Histology Program
Histotechnicians (HTs) and Histotechnologists (HTLs) play a fundamental role in the allied health profession. They are members of an anatomic pathology team who employ histologic technology to prepare tissue samples for analysis, diagnose diseases or conduct research on tissue specimens. The sophisticated techniques used by HTs play an important role in confirming patient diagnosis and establishing patient treatment.
Inova Histology Program curriculum objectives will meet the standards set by the National Accrediting Agency for Clinical Laboratory Science which includes the qualifications and responsibilities of the HT Program Administration, and HT curriculum requirements in the area of instruction, learning experiences, and evaluations.