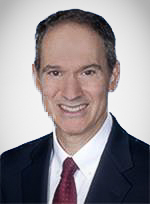 Christopher deFilippi, MD, FACC
Director, Inova Cardiovascular Disease Fellowship Program 
Thank you for your interest in the Inova cardiovascular disease fellowship program. The addition of this new ACGME accredited program represents an import step in Inova's rapid evolution from regional recognition for excellence in the delivery of community and advanced healthcare to the Northern Virginia and Washington D.C. communities to a system that is at the forefront of acquiring a national reputation as a leader in clinical cardiovascular research and innovation.
A commitment to training the next generation of cardiovascular specialists in a rigorous academic environment, while caring for the diversity of patients and cardiac pathology reflected in our region, is a key component of the mission of the Inova Heart and Vascular Institute.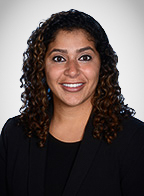 Nasrien E. Ibrahim, MD, FACC, FAHA, FHFSA
Associate Program Director
We want to train the next generation of leaders in cardiology. The diverse patient population, high acuity and complexity of the patients we care for, dynamic faculty, and the early adoption of cutting edge therapeutics make Inova an ideal place to train. Fellows graduate our program with excellent clinical training and have ample opportunity to be involved in clinical research uniquely positioning them for the next phase of their careers.
Highlights of Inova Fairfax Cardiovascular Facilities
Inova Fairfax Medical Campus (IFMC), where cardiology trainees will engage in their inpatient rotations, is the flagship hospital for the dominant medical system in Northern Virginia. Within IFMC there is the Inova Heart and Vascular Institute, a 156 bed hospital with a 48 cardiac intensive care units, 48 step-down and 60 telemetry beds. Inova Heart & Vascular Institute also has:
6 Cardiac and Vascular Surgery ORs/Hybrid ORs
23 Catheterization EP/IR Labs
184,264 Patient Visits
209 Dedicated Cardiac Beds
35 Inova Cardiology, Arrhythmia, Vascular and Cardiac Surgery outpatient practice locations providing more than 128,200 appointments
23 Noninvasive Cardiac and Vascular Imaging and Diagnostic Service Locations
3,431 Diagnostic catheterizations in 2020 with:

1,830 PCI
416 TAVR
43 heart transplants
418 coronary bypass surgeries
90 Impellas
83 Minimally Invasive PFO Closures
50 MitraClip

Reputation as a regional center of excellence in the management of cardiogenic shock with the placement of temporary left ventricular assist or ECMO devices.
Training site for Impella placement; and we hold our own shock symposium.
One of the largest simulation centers in the Mid-Atlantic offering opportunities for procedural simulation training in a number of invasive and semi-invasive cardiovascular modalities.
Academic Activity at Inova
Academic activity is also a high priority for the IHVI faculty with 250 peer-reviewed publications in 2020 along with presentations and invited talks at nearly every major cardiovascular meeting.
As a new and rapidly ascending program committed to clinical and academic excellence we hope to train cardiovascular disease fellows with the same mindset.
Contact Us
For More Information About The Inova Cardiovascular Disease Fellowship, Contact:
Kristin Liska, Program Manager
Department of Medicine
Inova Fairfax Medical Campus
3300 Gallows Road
Falls Church, VA 22042

Tel: 703-776-3582   |   Fax: 703-776-3020
Email: cvfellowship@inova.org