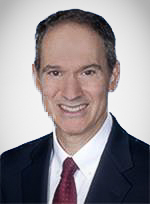 Christopher deFilippi, MD, FACC
Director, Inova Cardiovascular Disease Fellowship Program 
Thank you for your interest in the Inova cardiovascular disease fellowship program. The addition of this new ACGME accredited program represents an import step in Inova's rapid evolution from regional recognition for excellence in the delivery of community and advanced healthcare to the Northern Virginia and Washington D.C. communities to a system that is at the forefront of acquiring a national reputation as a leader in clinical cardiovascular research and innovation.
A commitment to training the next generation of cardiovascular specialists in a rigorous academic environment, while caring for the diversity of patients and cardiac pathology reflected in our region, is a key component of the mission of the Inova Heart and Vascular Institute.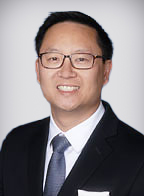 Henry Tran, MD, FACC
Associate Program Director
We can offer the motivated applicant a challenging and rewarding general cardiology training experience that will leave the trainee well prepared and passionate about a career incorporating leading edge delivery of compassionate clinical care additional, an ongoing desire to pursue life-long learning, a curiosity to incorporate clinical research into your cardiovascular disease practice and well positioned to pursue advanced sub specialty training if desired.
Highlights of Inova Fairfax Cardiovascular Facilities
Inova Fairfax Medical Campus (IFMC), where cardiology trainees will engage in their inpatient rotations, is the flagship hospital for the dominant medical system in Northern Virginia. Within IFMC there is the Inova Heart and Vascular Institute, a 156 bed hospital with a 48 cardiac intensive care units, 48 step-down and 60 telemetry beds. Inova Heart & Vascular Institute also has:
Five cardiac operating rooms
11 catheterization laboratories
Over 4,800 cardiac catheterizations in 2019 with:

1,100 PCI
331 TAVR
30 heart transplants
420 coronary bypass surgeries
90 Impella's
50 CTO's
49 Watchmen

The non-invasive lab performed over 12,000 transthoracic and 1,500 transesophogeal echocardiograms in 2019.
Reputation as a regional center of excellence in the management of cardiogenic shock with the placement of temporary left ventricular assist or ECMO devices.
Training site for Impella placement; and we hold our own shock symposium.
One of the largest simulation centers in the Mid-Atlantic offering opportunities for procedural simulation training in a number of invasive and semi-invasive cardiovascular modalities.
Academic Activity at Inova
Academic activity is also a high priority for the IHVI faculty with 230 peer-reviewed publications in 2019 along with presentations and invited talks at nearly every major cardiovascular meeting.
As a new and rapidly ascending program committed to clinical and academic excellence we hope to train cardiovascular disease fellows with the same mindset.
Contact Us
For More Information About The Inova Cardiovascular Disease Fellowship, Contact:
Kristin Liska, Program Manager
Department of Medicine
Inova Fairfax Medical Campus
3300 Gallows Road
Falls Church, VA 22042

Tel: 703-776-3582   |   Fax: 703-776-3020
Email: cvfellowship@inova.org