Who Are Hospitalists?
Hospitalists are physicians who have made a commitment to devote their practice to the care of hospitalized patients. Our hospitalists are all board certified in internal medicine and have distinguished themselves as excellent physicians and clinical teachers.
Watch a brief video on the physicians, including hospitalists, who will care for you during an inpatient stay at Inova Fairfax Hospital.
Physician and Staff Recognition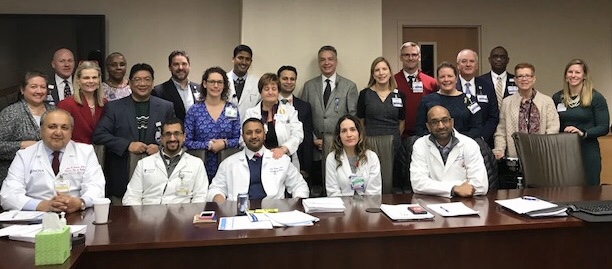 Dr. Ashiq Mannan, Medical Director, Hospitalist Division/Patient Experience at Inova Fairfax Hospital, was recently recognized for his collaboration with PCCU nursing in coaching his physician partners on effective TRIO Rounds.