PGY1 Pharmacy Residents
PGY2 Critical Care Pharmacy Resident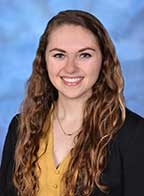 Lauren Albertina, PharmD
Pharmacy School: St. Louis College of Pharmacy
PGY1 Pharmacy Residency: Fort Sanders Regional Medical Center
Reason for coming to Inova Fairfax Medical Campus: I was initially drawn to Inova Fairfax Medical Campus for its wide variety of critical care experiences and teaching opportunities amidst a diverse patient population. My desire to train here was solidified after meeting the critical care clinical specialists, as they uphold a commitment to teaching and a devotion to their resident's experience. Inova itself finely balances the rigor of a university hospital while also maintaining a family-oriented environment among peers, colleagues, and interdisciplinary teams. It remains one of my career goals to be as impactful as the pharmacists that I have had the opportunity to learn from. After training at Inova, I am certain I will be provided the requisite mentorship and experiences to achieve this goal.
PGY2 Emergency Medicine Pharmacy Resident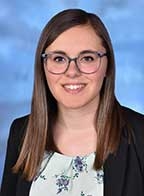 Alicia Senart, PharmD
Pharmacy School: University of Toledo
PGY1 Pharmacy Residency: Cleveland Clinic Fairview Hospital
Reason for coming to Inova Fairfax Medical Campus: I chose Inova because of the diverse and challenging patient populations I will have the opportunity to experience. Training in a level I trauma center that serves both adult and pediatric patients, as well as our toxicology rotation at the National Capital Poison Center will allow me to develop the skills I need to become a well-rounded emergency medicine clinical pharmacy specialist. The preceptors and pharmacy staff are highly trained and invested in teaching, which also creates a great environment for learners of all levels.