PGY-1 Pharmacy Residents
PGY-2 Emergency Medicine Pharmacy Resident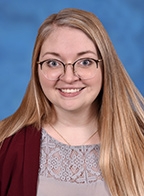 Meagan Singletary, PharmD
Pharmacy School: Lipscomb University College of Pharmacy
PGY-1 Pharmacy Residency: WellStar Kennestone Hospital
Practice Area Interests: Cardiology, Critical Care, Infectious Diseases
Reason for coming to Inova Fairfax Medical Campus: I chose Inova Fairfax Medical Campus for the wide variety of rotations, unique patient population and teaching opportunities provided by this residency program. This will allow for the refinement of my skills to achieve my goal of becoming an emergency medicine pharmacist. In addition, the collaboration with the amazing team here at Inova and the National Capital Poison Center fosters an optimal learning environment.
PGY-2 Critical Care Pharmacy Resident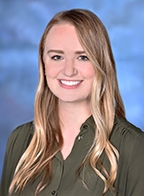 Peyton Howell, PharmD
Pharmacy School: University of Kentucky
PGY-1 Pharmacy Residency: Baptist Healthcare—Louisville
Practice Area Interests: Critical Care
Reason for coming to Inova Fairfax Medical Campus: Inova Fairfax Medical Campus is the ideal program for residency training focused in critical care. Being a level 1 trauma center, primary stroke center and encompassing both Inova Children's Hospital and Inova Heart and Vascular Institute, residency here allows for training among a wide-variety of critically ill patient populations. Additionally, I knew that working and learning alongside the highly skilled critical care clinical specialists would afford me the highest degree of expert training.