A World of Opportunities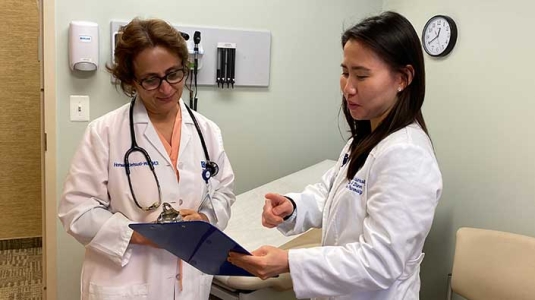 A physician and pharmacist discuss treatment options at one of our many patient care sites.
Pharmacy residents have the opportunity to experience a wide variety of hands-on learning and practical treatment situations.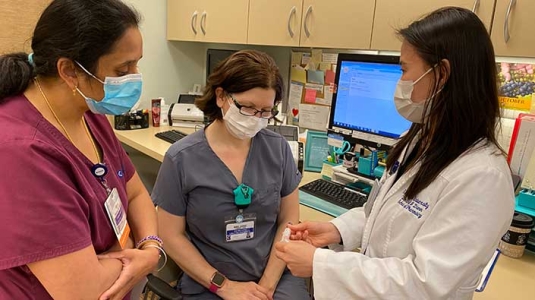 Our clinical pharmacists interact with various healthcare professionals in real-world patient care settings.
Inova's residents benefit from a diverse patient mix, as well as the opportunity to work with fellow students and professionals in numerous specialties.
Inova Fairfax Medical Campus
Inova Alexandria Hospital
Inova's pharmacy medication team has been recognized for successful implementation of error-reduction strategies around insulin administration. The ISMP Cheers Awards honor work that is setting a standard of excellence in the prevention of medication errors and adverse drug events.
The pharmacy medication team collaborated with other disciplines to implement error-reduction strategies, including restricting regular insulin to the IV route, requiring regular insulin prescribing via order sets with dosing limits, linking orders for IV push regular insulin to ensure dispensing of an appropriate needleless luer lock insulin syringe, and including an image of the appropriate syringe to be used for administration in the medication administration record. Learn More