A World of Opportunities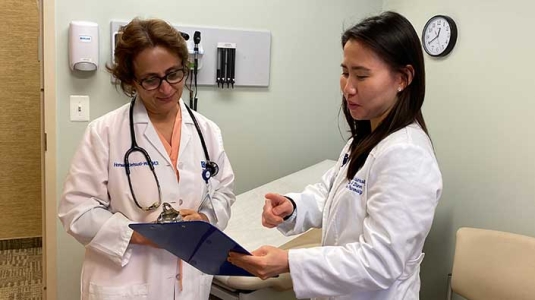 A physician and pharmacist discuss treatment options at one of our many patient care sites.
Pharmacy residents have the opportunity to experience a wide variety of hands-on learning and practical treatment situations.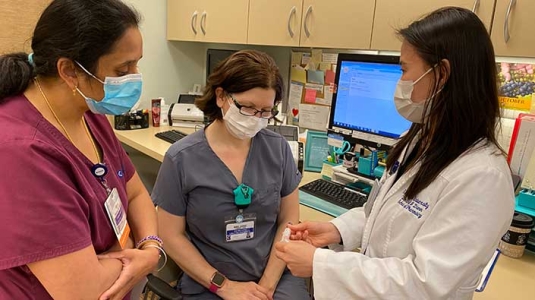 Our clinical pharmacists interact with various healthcare professionals in real-world patient care settings.
Inova's residents benefit from a diverse patient mix, as well as the opportunity to work with fellow students and professionals in numerous specialties.
Inova Fairfax Medical Campus
Inova Alexandria Hospital