Welcome! 
Thanks for your interest in our program! We have made the decision to early commit for the 2023-2024 academic year. We wish you continued success and hope you consider applying for future EM team opportunities at Inova!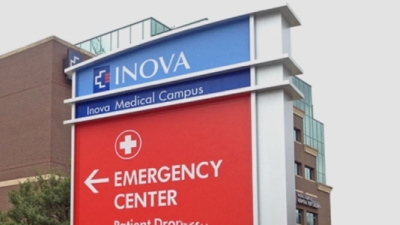 Emergency Medicine Pharmacy Residency
PGY2 residency programs build upon Doctor of Pharmacy (PharmD) education and PGY1 pharmacy residency training to develop pharmacist practitioners with knowledge, skills and abilities as defined in the educational competency areas, goals and objectives for advanced practice areas. Residents who successfully complete PGY2 residency programs are prepared for advanced patient care or other specialized positions, and board certification in the advanced practice area, if available.
Graduates of the Inova Fairfax Medical Campus PGY2 Emergency Medicine Pharmacy Residency program will be empowered to treat and appropriately triage a wide range of ED patients from complex acute illnesses to routine ambulatory concerns. Emphasis is placed on the provision of bedside care with graduates being well equipped to function as an integrated member of the interdisciplinary emergency medicine team. In addition, the resident will acquire the experiences necessary to exercise leadership in emergency medicine pharmacy practice at a local and healthcare-system level and provide experiential and didactic education to a variety of healthcare professionals and those training to be healthcare professionals.
Curriculum
I. Orientation (4 weeks)
Comprehensive orientation to the operational and clinical services provided by the Department of Pharmacy; includes departmental competencies, aseptic technique, online learning modules
Electronic medical record (i.e., EPIC) training
Resident lecture series
PALS certification (if not already certified); ATLS course audit
II. Clinical Rotations
Residents will be exposed to a wide variety of required and elective experiences, 5 weeks in duration unless noted otherwise below, as well as longitudinal experiences that last the duration of residency. The schedule will be determined by the resident and the residency program director during the orientation period but can always be subject to change.
Required
 
Elective*

Emergency Medicine

Adult I (10 weeks, 4 days per week)
Pediatric I (10 weeks, 1 day per week)
Adult/Pediatric II (8 weeks)
Adult/Pediatric III (9 weeks)

 
Adult Critical Care (if not taken as required)

CVICU
CICU
NSICU
TICU
MSICU

Medical/Surgical Critical Care (1 required)

Trauma ICU (TICU)
Medical/surgical ICU (MSICU)

 
Pediatrics
Toxicology at National Capitol Poison Center
 
Infectious Diseases
III. Pharmacy Practice Experience
Participation in decentralized ED staffing every 3rd weekend
Participation in clinical on call (COC) program (~ every 6th week)
IV. Practice Management (two 3-month longitudinal blocks)
Committee membership and participation
Policy and protocol development and revision
Quality improvement projects
Emergency management
Monograph (if applicable)
V. Project Requirements
(2) formal case presentations
(2) clinical controversy journal clubs
Continuing education presentation, ACPE accredited
Medication use evaluation
Research project

IRB submission
Presentation of results at national conference(s) (e.g., ASHP Midyear, SAEM)
Development of manuscript suitable for publication

Participation in the education and training of provider, nursing and pharmacy team members
VI. Precepting Requirements
Co-preceptorship of pharmacy students and PGY1 residents
(2) 5-week blocks serving as primary preceptor to APPE student or PGY1 resident
Faculty appointment at VCU School of Pharmacy - IFH Campus
Participation in Shenandoah University School of Pharmacy Teaching and Learning Certificate (optional if completed in PGY1)