Inova Breastfeeding Medicine Program
Breastfeeding gives babies the best possible start in life, and can be an incredibly healthy and rewarding experience for mothers. However, sometimes mothers and babies struggle or have medical problems that get in the way of breastfeeding. The Breastfeeding Medicine Program at Inova aims to make the breastfeeding journey as successful as possible for both mother and baby. Our program combines expert clinical experience with dedicated, personalized care to allow each mother to find the best version of breastfeeding success for herself and her baby.
Breastfeeding Medicine can assist with many breastfeeding related issues that mothers may face, including:
Latch difficulty
Infant slow weight gain
Tongue-tie assessment and frenotomy
Low milk production
Oversupply, engorgement or plugged milk ducts
Nipple pain or injury
Breast and nipple infections
Prematurity
Feeding of twins/multiples
Weaning
Breastfeeding following maternal breast surgery
Pumping and/or returning to work
Inducing lactation for adoption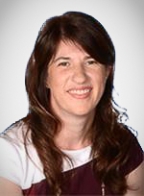 Dr. Karen Bodnar, IBCLC, FABM
Breastfeeding Medicine Specialist
Dr. Karen Bodnar, IBCLC, FABM is a board-certified pediatric hospitalist at Inova Children's Hospital. She earned her medical degree and completed her residency at the University of Florida.
Dr. Bodnar is a Fellow of the American Academy of Pediatrics, as well as the Academy of Breastfeeding Medicine. In addition, she is an Internationally Board Certified Lactation Consultant (IBCLC).
Dr. Bodnar's goal is to provide caring support to help mothers succeed at reaching their personal breastfeeding goals.
Call 571-419-5644 for more information.
Breastfeeding Medicine Brochure