Meet Our Team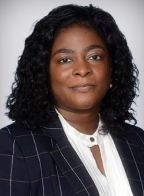 A member of Inova Medical Group
The doctors of Inova Medical Group are Inova's premier primary care and specialty physicians, offering top-notch medical expertise, full access to Inova facilities, and the convenience of integrated electronic medical records.
Specialty:
Family Medicine
Years of Experience: 23
Take a Virtual Tour
Place your cursor over the image, a chevron will appear. Clicking on this will move the tour along and also show where you can navigate to. If you are on a tablet/mobile, the chevrons will always be displayed and then can be tapped to navigate.