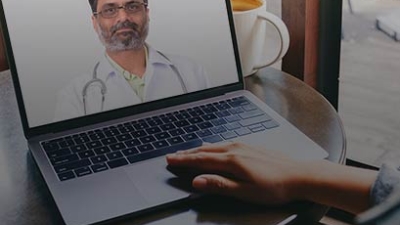 Prince William Family Medicine
The physicians of Prince William Family Medicine have been part of the Northern Virginia community for many years, focusing closely on the needs and concerns of our patients. We listen to our patients and tailor treatments to their individual needs.
Our physicians are Board Certified by the American Board of Family Practice. Our Nurse Practitioners are certified by the American Nurses Credentialing Center.
Family Practice is the one medical specialty that ensures professional medical care for all members of the family from newborn to seniors. Family medicine is the medical specialty that provides continuing and comprehensive healthcare for the individual and family. The scope of family practice encompasses all ages and genders, each organ system, and every disease entity.
All of our providers are dedicated to providing medical care that is specifically tailored to your needs and the needs of your family.
COVID-19 Vaccine & Booster Available
Our Inova Primary Care office offers established patients the Pfizer-BioNTech booster for ages 12 + during any scheduled visit.
Please notify a team member that you are interested in receiving your booster when you arrive for your appointment.
You may also call our office to schedule your COVID-19 vaccine or booster appointment. 
COVID-19 Testing
Our Primary Care office offers COVID-19 testing for established patients who are experiencing moderate COVID-19 symptoms. Asymptomatic patients or individuals without symptoms who have been exposed to COVID-19 WILL NOT be tested.
A virtual visit is required to determine if COVID-19 testing is needed.
Schedule a Virtual Visit with Inova MyChart
Join the University of Virginia Patient-Student Partnership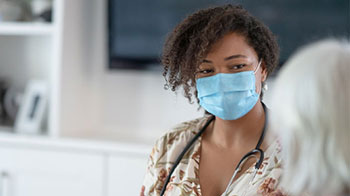 Learn how medical students can provide extra help related to your care – and how you will help shape a future doctor.
It's never too early to begin planning for future medical care. Begin a conversation today with your Primary Care provider and let your healthcare wishes be known before an emergency situation occurs.
Learn More
Personal and Secure Health Record
MyChart
MyChart is a free service offered by participating Inova medical facilities and doctors' offices that offers patients personalized and secure on-line access to portions of their medical records. It enables you to securely use the Internet to help manage and receive information about your health.
Get the MyChart mobile app for Android or iPhone: 
Hear From Our Patients
The doctors are great and I finally found a doctor who cares. I will not be seeking healthcare elsewhere ever! As for the assistants, you can choose to be seen or not be seen by them...but they are awesome!
It was super easy to make an appointment and because they have so many doctors there was a lot of availability and I was able to get in basically as quickly as I needed to. The staff was very friendly, my appointment began on time, and my [physician assistant] Brittany Van Wickler was great! I hate going to the doctor for any reason, but the entire experience was as comfortable and easy as possible.
I've been going here for 5 years now and I've never had any complaints or problems. The staff is friendly. Recently went in for flu symptoms and was treated good and with respect. They even called back two days later to make sure I was feeling better. How many doctors follow up on their own this day in age?
I really like going to PWFM. They are all very accommodating and friendly. If I call for a random appointment they can usually get you in same-day. They do a lot of tests and prescriptions right from their office. No one has been rude to me in the past 3 years of going.
Recently I got sick and it snowed. They were late (with good reason). But they offered to wait or for someone else to help me. I waited and it wasn't that long and I did not feel rushed at all. They are so nice and helpful. Makes me feel ok about going to the doctor. They care about your comfort.
It's never crowded, always easy to get an appointment, never longer than a 5-minute wait, and very friendly doctors.
I absolutely love this place. The office building is nice and spacious and the office staff is so nice. Everyone is great from the receptionists to the nurses, to the doctors. The examination rooms are impeccable and the nurses are really nice and do a good job making you feel comfortable.