Attention – Effective Immediately: In order to keep patients, team members and the broader community safe, the Inova Cares Clinic for Children will be cancelling all walk-in clinics until further notice. We will be adding extra regular appointments to accommodate patient needs. Please call the clinic to schedule an appointment.
Atenccion – Efectivo inmediatamente: Para mantener a nuestra comunidad segura, la Clinica Inova Cares para Ñinos no tendra consultas sin cita hasta nuevo aviso. Tendremos mas citas regulares para acomodar las necesidades de nuestros pacientes. Por favor llame a la clinica para hacer una cita.
Comprehensive Pediatric Medical Services for Children of Low-Income Families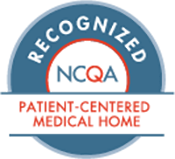 Inova Cares Clinic for Children, a service of Inova Health System, was established in 1993 as a response to the inability of uninsured or Medicaid mothers to secure an affordable medical home for their children. Inova Cares falls under the mission of Inova Health System to improve the health of the diverse community we serve through excellence in patient care, education and research. We are recognized as an accredited Patient Centered Medical Home by the National Committee for Quality Assurance.