Attention – Effective Immediately: In order to keep patients, team members and the broader community safe, the Inova Cares Clinic for Children will be cancelling all walk-in clinics until further notice. We will be adding extra regular appointments to accommodate patient needs. Please call the clinic to schedule an appointment.
Atenccion – Efectivo inmediatamente: Para mantener a nuestra comunidad segura, la Clinica Inova Cares para Ñinos no tendra consultas sin cita hasta nuevo aviso. Tendremos mas citas regulares para acomodar las necesidades de nuestros pacientes. Por favor llame a la clinica para hacer una cita.
What types of visits are we currently offering?
The Inova Cares Clinics for Women and Children are committed to you and your family's safety and well-being. We are taking extra precautions to ensure our clinics are safe during this pandemic. While we are continuing to see patients face to face as needed, we have also added a number of telemedicine visits which allow you to see a provider form the comfort of your home.
Children's Clinic: We are continuing to offer well child visits on a limited basis, sick visits, newborn visits, and all vaccine visits.
Las Clínicas InovaCares para Mujeres y Niños están comprometidas con la seguridad y el bienestar de usted y su familia. Estamos tomando precauciones adicionales para garantizar que nuestras clínicas estén seguras durante esta pandemia. Si seguimos atendiendo a los pacientes cara a cara según sea necesario, también hemos agregado una serie de visitas telemedicina que le permiten ver a un proveedor desde la comodidad de su hogar.
Clínica infantil: Continuamos ofreciendo sitas limitado de examen físico annual, visitas por enfermedad, visitas de recién nacidos y todas las visitas de vacunas.
Comprehensive Pediatric Medical Services for Children of Low-Income Families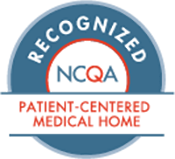 Inova Cares Clinic for Children, a service of Inova Health System, was established in 1993 as a response to the inability of uninsured or Medicaid mothers to secure an affordable medical home for their children. Inova Cares falls under the mission of Inova Health System to improve the health of the diverse community we serve through excellence in patient care, education and research. We are recognized as an accredited Patient Centered Medical Home by the National Committee for Quality Assurance.