Meet Our Team
The Inova MS and Neuro-Immunology Center is led by a Neurologist who is a specialist in neuro-ophthalmology and board certified in neurology, offering in depth training and experience. Our specialist and the extended care team inclusive of physicians, nurses, phycologists, rehabilitation specialists and clinic team members are each dedicated to help ensure that you receive a correct diagnosis, personalized plan of care and on-going care monitoring that will manage your symptoms and help you to achieve your best quality of life.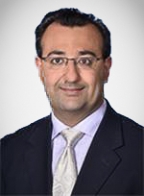 Medical Director of the Inova Multiple Sclerosis and Neuro-Immunology Center
Taylor Mortensen, BSN, RN, MSCN
MS Patient Navigator
Clinical Support and Staff
Elizabeth (Liza) Reese, PsyD
Neuropsychologist
Elizabeth Reese, PsyD, is a clinical neuropsychologist in outpatient neurology located at the clinic at Inova Center for Personalized Health focusing on assessment of patients with memory and movement disorders, concussion, stroke and multiple sclerosis.
Prior to joining Inova, Dr. Reese was Clinical Assistant Professor at the University of Massachusetts Medical School, where she saw a wide variety of medical and neurologic patients and co-created the neuropsychology post-doctoral residency program modeled on Houston Conference guidelines. She supervised neuropsychology interns and postdoctoral fellows and participated in memory research and the training of medical residents.
Dr. Reese also worked as a designated provider supporting the Dr. Robert C. Cantu Concussion Center and consulting to intensive brain injury residential rehabilitation and leadership teams at NeuroRestorative in Massachusetts and Rhode Island.
She earned a post-doctoral fellowship in clinical neuropsychology from Harvard Medical School and Beth Israel Deaconess Medical Center in Boston. She obtained doctoral and master's degrees in clinical psychology from the Wright Institute. While training in neuropsychology at UCSF, she completed her dissertation with Dr. Michael Merzenich's team in computerized restorative cognitive remediation, which has shown benefits in multiple sclerosis. She earned a bachelor's degree from the University of Michigan.
Jeff Wilken, PhD
Clinical Neuropsychologist
Jeffrey Wilken, PhD, is a clinical neuropsychologist with more than 23 years of experience working closely as a credentialed provider supporting the Inova Multiple Sclerosis and Neuro-Immunology Program as he specializes in the neuropsychological assessment of multiple sclerosis (MS) patients.
Dr. Wilken also works in MS-related research where he has examined the impact of disease modifying agents and adjunctive medications on cognitive functioning in people with MS and worked to validate computerized testing and screening batteries for use in the neurologist's office, presenting his results at scientific conference worldwide and in peer-reviewed scientific journals.
Dr. Wilken has been on the Board of Governors for the Consortium of Multiple Sclerosis Centers (CMSC) as a co-chair of the Mental Health Special Interest Group since 2016. For 15 years, he has served as a judge and moderator for abstracts, posters, and platforms presented at the CMSC annual meetings. He also is a past member of Clinical Advisory Committee for the National Multiple Sclerosis Society (NMSS).
He earned a post-doctoral fellowship degree in clinical neuropsychology from the Veterans Affairs Medical Center and also from Georgetown University Medical Center, each in Washington, DC, a doctoral and master's degree in clinical psychology from the University of Maryland at College Park, and a bachelor's degree from Cornell University.
Dr. Wilken lives Fairfax, VA. He is married to a fellow neuropsychologist and has two children, two step-children, and a golden retriever.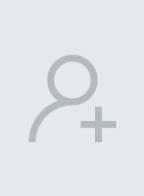 Kayla Meadows
Pharmacy Liaison (MS drug authorization)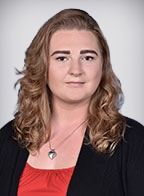 Cameron Tierney
Financial Coordinator, Physician Services
Referring Providers
Referring physicians can contact Inova MS and Neuro-Immunology Center for more information and diagnosistic consults. Please call 571-472-4200 if you need assistance to connect with our staff. Or, contact Taylor Mortenson, BSN, RN, MSCN, Patient Nurse Navigator, directly at 571-472-4183.