Inova's expert cancer genetic counselors are part of Inova Schar Cancer Institute. As the largest cancer genetics program in the region, we also provide mentorship and training for medical genetics fellows, genetic counseling graduate students and surgical residents.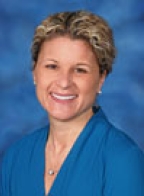 Tiffani A. DeMarco, MS, LCGC
Director, Cancer Genetics Program | Licensed and Certified Genetic Counselor, Fairfax
Tiffani is a certified and licensed genetic counselor and genetic counseling director at Inova Schar Cancer Institute. She joined Inova in April 2014 and brings with her over 20 years of clinical experience counseling patients and their families at risk for hereditary cancer.
Tiffani's areas of research have focused on alternative models of delivery of genetic counseling and family communication of BRCA1/2 genetic test results to adolescent children. She has published extensively on these topics in peer-reviewed journals and has given numerous lectures as an expert in the field of cancer genetic counseling. She also has almost ten years of experience facilitating a support group for BRCA1/2 carriers which provided long-term psychological and educational follow-up for patients. She currently also provides mentorship to genetic counseling students and medical genetics fellows as part of their educational training.
Tiffani is currently serving a 3-year term as a member of the Accreditation Council for Genetic Counseling (ACGC). The ACGC advances quality in genetic counseling education by developing standards, and by evaluating and accrediting programs.
Tiffani's genetic counseling philosophy is patient centered and focuses on helping patients make informed choices about options for genetic testing, cancer screening and medical management, and family communication through the process of facilitated decision making. She uses her prior psychoeducational experience to provide support for patients' decisions based on their genetic testing outcomes.
Tiffani believes her prior experience will aid in the expansion of current projects and the development of new opportunities as part of the exciting genomics research team at Inova Schar Cancer Institute. This process currently involves providing support for patients and follow-up assistance to local physicians involved in the ongoing care of both Inova's research participants and clinical cancer genetics patients.
Tiffani currently resides in Northern Virginia with her husband and enjoys distance running and yoga. 
Genetic Counselors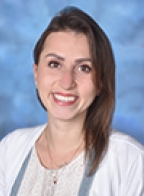 Dina Alaeddin, MGC
Genetic Counselor, Cancer Genetics Program, Alexandria/Fairfax
Dina joined Inova in June 2017 as a clinical cancer genetic counselor. She graduated with a Master of Genetic Counseling from the University of Maryland School of Medicine in Baltimore, May 2017.
Dina became interested in genetics at an early age. To better understand the complexities of genetics and biology she pursued a Bachelor of Science in Genetics at Cardiff University in Wales, U.K. She was immediately consumed by the intricacies of this field. After moving to the Washington, D.C. area, Dina worked in various physician offices and hospitals gaining first-hand experience and valuable knowledge about the fundamentals of the U.S. health system. After which, she worked with a genetic testing and diagnostic company amongst different genetic counselors, exposing her to the particulars of genetic counseling and testing.
Dina grew up in Jordan, where the innovation in the field of genetic counseling is minimal. This inspired her interest in genetic counseling to become part of the growth and education in the health system worldwide. Her passion for cancer genetic counseling started with volunteering at the King Hussein Cancer Center in Jordan, and was further instilled during her three-month rotation at University of Maryland Marlene and Stewart Greenebaum Cancer Center in Baltimore, and volunteering with a program for patients with breast cancer.
Dina values her role in empowering patients and their families, through offering the education, support and resources needed for them to make an informed decision about genetic testing and medical management. Dina is excited to be part of this growing field of cancer genetics.
When Dina is not in clinic, she enjoys volunteering, traveling, being outside and playing sports. She is excited and proud to be part of the Inova Schar Cancer Institute genetic counseling team. Dina sees patients at Inova Fairfax Hospital and Inova Alexandria Hospital.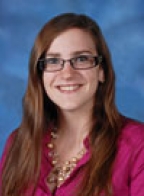 Kimberly Matthijssen, MS, LCGC
Licensed and Certified Genetic Counselor, Cancer Genetics Program, Fair Oaks/Loudoun
Kimberly joined Inova in June 2014 as a genetic counselor and received her certification in early 2015. She is currently a Senior Genetic Counselor at Inova Schar Cancer Institute. She graduated from Rutgers University magna cum laude with a Bachelor of Arts degree in biological sciences in 2012. She earned a Master of Science degree in genetic counseling with distinction from Arcadia University in Philadelphia, PA, in 2014, where she was a member of Alpha Epsilon Lambda Honor Society.
Kimberly became interested in genetic counseling at an early age, combining her love of biological sciences and a desire for a career in which she could help others. She enjoys providing patients with information they may use to empower their decisions regarding their medical management, and offering support, care, and guidance to patients who may be newly diagnosed with cancer, or concerned about their family history of cancer. She is excited to be a part of the expanding world of cancer genetic counseling, especially in recent years with newer genetic testing options, and loves the opportunity to continue her learning every day from her colleagues, her patients and their families. She also values her experience as part of the cancer genetic counseling team at Inova, working to provide comprehensive care to patients, and support to Inova physicians.
When she isn't meeting with patients, she enjoys being outdoors, and has a background in community-based vocal and theatrical performance. She is also an avid auto racing fan. Kimberly is married and resides in Bristow, VA. She was also elected to the Virginia Association of Genetic Counselors Board in 2018 and serves as the Northern Virginia Representative.
Kimberly sees patients at both Inova Fair Oaks Hospital and Inova Loudoun Hospital.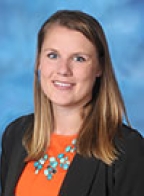 Amanda Schott, MS, LCGC
Licensed and Certified Genetic Counselor, Cancer Genetics Program, Fair Oaks/Loudoun
Amanda joined Inova in June 2015 as a clinical cancer genetic counselor after receiving her Master of Science degree in genetic counseling with distinction from Arcadia University in May 2015.
She earned her Bachelor of Science degree from James Madison University in 2011.
Amanda's interest in genetics began in high school and she found her passion for cancer genetic counseling during a summer internship as an undergraduate. As a genetic counselor she enjoys learning the unique stories of every patient and their family and providing them with support through the genetic testing process. Amanda appreciates how genetic counseling and testing can help empower patients and allow them to be proactive in managing their own health.
Amanda is an active member of the National Society of Genetic Counselors, including the Familial Cancer Special Interest Group. At a time when the field of cancer genetics is growing and advancing at a rapid pace, Amanda is excited to be part of a healthcare system that is a leader in developing and applying personalized health. Amanda sees patients at both Inova Fair Oaks Hospital and Inova Loudoun Hospital. When she is not seeing patients Amanda enjoys running with her dog, Rocky, and trying out new recipes.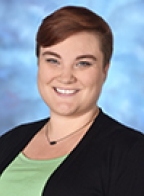 Morgan Turner, MS
Board-Certified Cancer Genetic Counselor
Morgan is a board-certified cancer genetic counselor at Inova Schar Cancer Institute. She joined Inova in June 2018 and is the most recent addition to the genetic counseling team. Morgan studied biology, psychology, and chemistry as an undergraduate at Belmont University in Nashville, Tennessee, before she received her Masters of Genetic Counseling degree from the University of Alabama at Birmingham (UAB).
As part of her genetic counseling training, Morgan conducted research on the impact that health insurance companies' mandates for genetic counseling have on patients' choices regarding genetic testing. Her research was granted the Outstanding Graduate Research recognition award through her program at UAB. Morgan looks forward to publishing the results of her research in the coming months.
As a genetic counselor, Morgan is passionate about empowering her patients and their families through education and support regarding hereditary cancer, including navigating the intricacies of genetic testing, medical management, and family communication. Morgan is also passionate about increasing the diversity of the genetic counseling workforce and their patient population.
Morgan recently moved to Fairfax from Nashville, Tennessee. In her free time, she loves to explore local craft fairs and exciting eateries in the Washington, DC, area.