What Is Inova's History with Residency Programs?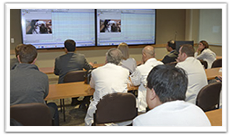 Inova Fairfax Hospital and Inova Women's & Children's Hospital have a long history in preparing residents and medical students. We have primary residencies in internal medicine, surgery, family medicine, podiatry, psychiatry, pediatrics and pediatric emergency medicine. We have over 100 residents from Georgetown, George Washington, and Howard Universities as well as Walter Reed Medical Center in the disciplines of medicine, obstetrics, and psychiatry. Many of the attending staff in our program have teaching appointments at University of Virginia School of Medicine – Inova Campus.
Where Is Falls Church, Virginia and What Is the Local Community Like?
Falls Church, Virginia, is approximately 10 miles West of Washington, DC. It is located in a suburban area that has enjoyed explosive growth over the past 20 years. High-tech industry has established itself along the Dulles Corridor between Washington, DC and Dulles International Airport and with it has come an influx of new communities, retail centers and entertainment venues. Fairfax County has one of the best public school systems in the country and it has been ranked by US News and World Report as a top region for young professionals. Read more about community, dining and social options in our neighborhood
Does the Program Participate in Electronic Residency Application Service (ERAS) and Match?
What Are the Restrictions on Year of Graduation?
We do not have an absolute limit on time from medical school graduation.
What Are the Minimum Score Requirements for USMLE?
We do not have a minimum USMLE score requirement but we do expect applicants to have passed all USMLE exams that they have taken to date.
Do You Sponsor H and J1 Visas?
ECFMG sponsors J1 visas and the institution sponsors H1; we do accept both visas.
Do You Require Applicants to Be Certified by the ECFMG Before the Interview?
No. An applicant needs to be certified by ECFMG by the time he/she matches with us.
Does the Program Consider Applications from Foreign Medical Graduates?
How Many Categorical and Preliminary Positions Does the Program Offer Each Year?
Our program has one categorical position available each year. No preliminary positions are currently offered.
Are There Specific Requirements Regarding Letters of Recommendations?
We require three letters of recommendation from US or Canadian physicians, including, if possible, the chair of Neurosurgery or designee and a dean's letter (or equivalent).
How Does the Program Incorporate Didactic Teaching and Lectures?
The Neuroscience Department conducts weekly lectures with required participation of neurosurgical residents. Additionally, there are various subspecialty conferences throughout the month in where residents are encouraged to participate during rotations in relevant subspecialty.
Are Residents Required to Perform Research?
Residents are required to perform one year of research. The development of research and investigation of interests in research projects begin in the first year of Inova's neurosurgical residency program. Research publication is a residency training requirement for Inova's neurosurgical residency program.
How Many Days of Vacation Do Residents Receive?
Four weeks' vacation and seven days' of sick leave are available each academic year.
Whom Can I Contact If I Have Further Questions?
For more information about any of our programs, please contact Marisol Rivera, Residency Program and Clerkship Coordinator, at marisol.rivera@inova.org.