Pre-Operative Education and Preparation
To best prepare you for your upcoming joint replacement surgery, Inova Loudoun Hospital will coordinate three pre-operative appointments:
Pre-surgical services nursing interview (via phone)
Pre-operative education class: "Joint Camp"
Pre-operative clinic visit with a physician
Joint Camp
Inova Loudoun Hospital's "Joint Camp" is a free, two-hour class where you and your family will learn how to best prepare for your surgery, hospital stay and recovery at home.
Please call 703-858-8025 to schedule your class.
Pre-Operative Clinic
Pre-operative clinics have become a standard protocol for patients undergoing surgery in the United States. It is a convenient "one-stop-shop" where patients will receive all required tests as requested by the surgeon, anesthesia department and the hospital.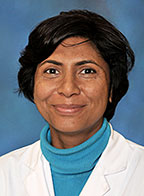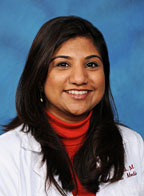 The clinic is located on the Inova Loudoun Hospital medical campus in the 44055 physician office building (44055 Riverside Parkway, Suite 242). Please follow signs for the South Hospital Entrance and The Birthing Inn. Enter at the 44055 South Lobby physician office entrance (green awning) and take the elevator to the second floor. The office is down the hallway on the left.
The Inova Loudoun Hospital joint replacement pre-op clinic physicians are Sandhya Chanda, MD and Nidhi Gill, MD.
See our Frequently Asked Questions (FAQ) below or download FAQs as a printable PDF
Questions?
Please contact the joint replacement navigator at 703-858-6721 or the joint replacement program manager at 703-858-8220.