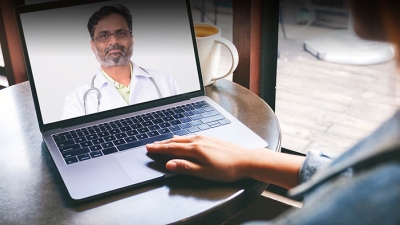 Fairfax Office - Merrifield, Virginia
Welcome to Inova General Internal Medicine Group
Inova General Internal Medicine Group (IGIMG) is committed to providing our patients with high quality, comprehensive, patient-centered care with the goal of optimizing health and well-being. Our team of providers and support staff cares about our patients and strives to offer every one the access and control they need over their healthcare experience, in a warm and friendly environment. We are happy to serve our patients in Fairfax, Virginia.
Appointments
If you must cancel an appointment, please notify us as soon as possible, so we may offer the time slot to another patient.
Video Visits
IGIMG is pleased to announce that we are now offering Video visits. Safely connect with a provider and get care by video or telephone visit. Patients with Medicare Part B may schedule a video visit for acute and chronic problems, or for any respiratory/potentially COVID-19 related symptoms.
Urgent Appointments
We make every effort to see established patients with acute problems on the same day you call. Please emphasize to our receptionist that you wish to be seen that day.
Lab Orders and Vaccinations: By Appointment Only
We offer advance or same day appointments for the following:
Blood draws for tests that require fasting
Urine collection
Vaccinations and other injections
Please call our office prior to coming in to schedule your appointment. We do not accept walk-ins. There must be a medical practitioner order for any of these services. We will confirm your order and make sure all information is ready.
After Hours and Emergency Calls
Your medical care through IGIMG does not stop when our offices close. You may leave urgent or routine messages on either office line, 703-525-8863 or 703-573-9800, but be sure to follow the voicemail instructions closely!
Emergencies
If you are having a life threatening medical emergency, call 911 or go to the nearest emergency room. If you are seen in an emergency room, please have the physicians there contact our office.
Urgent Issues
If you have a medical issue needing immediate attention, you may leave a message on our emergency line that our physician on-call will receive and return within approximately 15 minutes. Many urgent after hours problems can be handled by phone, and can help you determine whether you need to get immediate medical help.
Please be respectful of our physicians taking call from home, and only call with urgent needs.
COVID-19 Vaccine & Booster Available
Our Inova Primary Care office offers established patients the Pfizer-BioNTech booster for ages 18 + during any scheduled visit.
Please notify a team member that you are interested in receiving your booster when you arrive for your appointment.
You may also call our office to schedule your COVID-19 vaccine or booster appointment. 
COVID-19 Testing
Our Primary Care office offers COVID-19 testing for established patients who are experiencing moderate COVID-19 symptoms. Asymptomatic patients or individuals without symptoms who have been exposed to COVID-19 WILL NOT be tested.
A virtual visit is required to determine if COVID-19 testing is needed.
Schedule a Virtual Visit with Inova MyChart
Join the University of Virginia Patient-Student Partnership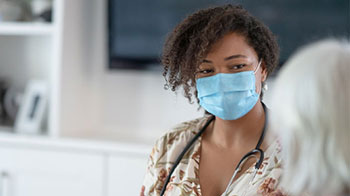 Learn how medical students can provide extra help related to your care – and how you will help shape a future doctor.
It's never too early to begin planning for future medical care. Begin a conversation today with your Primary Care provider and let your healthcare wishes be known before an emergency situation occurs.
Learn More
Personal and Secure Health Record
MyChart
MyChart is a free service offered by participating Inova medical facilities and doctors' offices that offers patients personalized and secure on-line access to portions of their medical records. It enables you to securely use the Internet to help manage and receive information about your health.
Get the MyChart mobile app for Android or iPhone: