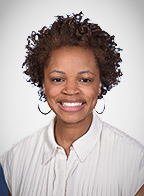 Dear Prospective Residents:
Thank you for your interest in the Inova Orthopedic Physical Therapy Residency Program! At Inova Physical Therapy Centers (IPTC), we are a team dedicated to being the provider of choice for physicians and patients alike. Our goal is to provide an exceptional patient experience with a development-focused environment for therapists while providing therapy services that meet the unique needs of our community. Building a program where potential meets talent allows us to develop highly-advanced clinicians with a skillset tailored to maximize patient outcomes, every time, every touch.
I come to you with personal experience of how life-changing the right residency program can be. I am a proud graduate of an Orthopedic Residency program so the development and growth of this program is near and dear to my heart. My journey began as an eager resident many years ago which encouraged me to push the boundaries of my learning experiences, clinical knowledge, and patient care. This journey has afforded me the opportunity to be a part of the team that presents to you a residency program focused on pushing similar boundaries for you and we are more than motivated to see you succeed.
We are privileged to offer a dynamic learning experience including exemplary mentorship training at multiple clinical sites, laboratory intensive weekend clinical training, clinical shadowing of our orthopedic doctors including our world renowned sports medicine team, participation in a number of community events and full exposure to a wide variety of patient diagnoses with our 1-on-1 patient care model to further one's clinical skill. I know that once you explore our program, you will see that a talented team such as Inova Physical Therapy Center deserves the very best team of residents — and I hope that team will soon include you!
Best Regards,
Samantha Fierro, PT, DPT, CFMT