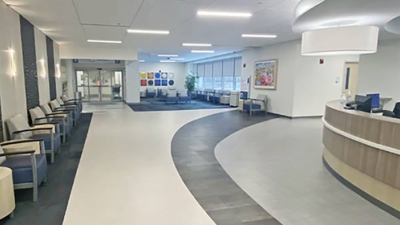 Welcome to the Inova Saville Center
We know there are three main factors that contribute to increasing cancer risk: your genetic risk – or risk that is passed down through the family, your environmental exposures, and your lifestyle choices. While we often have no control over the first two factors, our choices surrounding lifestyle, including how active we are, whether we use alcohol and tobacco products, and what we eat, can play a significant role in our risk of developing cancer. No matter your risk level, we are here to help develop a customized plan to help decrease your chances of developing cancer.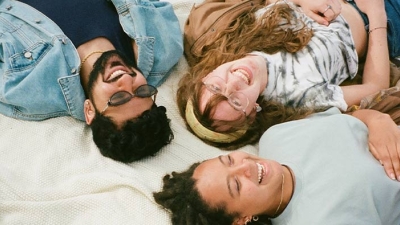 Wellness and Prevention
Inova Saville Center offers support in the form of one-on-one consultations with a dietitian or behavioral health therapist, wellness groups and prevention programs to anyone interested in learning how to decrease their risk of developing cancer. Education and informational seminars are available to improve diet and nutrition and other challenges you may face in your wellness journey.
Screening and Prevention Services
At the Inova Saville Center, providers will assess each patient's individual risk through a variety of factors, including family history, lifestyle choices, and environmental exposure. We tailor our prevention plans to each individual's needs and offer support and guidance throughout the process. Together, we can help achieve your wellness goals.
We start by focusing on all three areas of potential cancer risk. Our services include detailed assessments of your risk of developing different types of cancer as well as a facility to carry out most of the cancer screening or testing you may need depending on the results of those risk assessments.
Screenings or Assessments
Clinical services we provide include (but are not limited to):
Breast cancer screening and management of individuals at high risk
Lung cancer screening and management of individuals at high risk
Prostate cancer screening
Skin cancer screening
Pancreatic cancer screening for those at high risk
Thyroid nodule clinic
Multidisciplinary clinic for those with known hereditary cancer syndromes (e.g., BRCA mutations, Lynch syndrome)
Genetic counseling and testing
Guidance from a dietitian on weight management and healthy lifestyle choices
Behavioral health counseling and guidance regarding cancer risk
Procedures
Procedures we perform in the Saville Center include (but are not limited to):
Skin biopsies
Routine screening colonoscopy and endoscopy, as needed
Endoscopic ultrasound for pancreatic cancer screening, when indicated
Robotic lung biopsy
MRI-guided prostate biopsies