Inova Fairfax Hospital Podiatric Residency Program is a comprehensive, fully-integrated, three-year podiatric medical and surgical program that offers the professional opportunities of an urban hospital in a convenient, suburban Northern Virginia locale.
We are located minutes outside of Washington, DC, in Virginia's highly-ranked and very livable Fairfax County.
Learn More About Us
Award-winning Inova Fairfax Hospital and our associate facilities guarantee a large, diverse patient population for extensive clinical experience while our integrated, personalized approach accommodates individual growth.
Our Goals
Advance the level of podiatric medicine and surgery via the highest quality of residency training
Utilize a multi-disciplinary approach within multiple facilities
Further integrate the profession of podiatric medicine within the medical community
Advance the level of foot and ankle care for the public at large
Hear from Our Program Director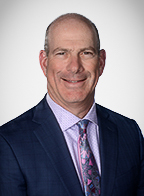 Richard Derner, DPM, FACFAS
Thank you for your interest in Inova Fairfax Hospital's Podiatric Residency Program. We have worked hard to create one of the premier podiatric foot/ankle surgical training programs in the country.

Post comments, ask professional questions, post events, or network with alumni and current residents.