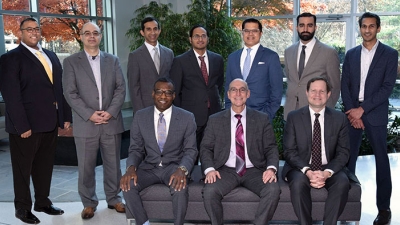 Meet the Inova Neurosurgery Team
The neurosurgeons at Inova Neurosurgery are fellowship trained and world-class expert subspecialists who are authorities in the fields of spine, vascular, functional, tumor, skull base and neurotrauma.
Integrated Neurosurgical Care Team and Patient-Centered Approach
Alongside our talented neurosurgeons, our highly specialized nurse practitioners and physician assistants assist with your care throughout diagnosis, treatment and recovery. Our patient-centered approach means we turn no case away, no matter how complex. The team at Inova Neurosurgery works together to deliver superior outcomes and experiences
Neurosurgeons
Our neurosurgeons are each fellowship-trained subspecialist with expertise in spine, vascular, functional, tumor, skull base and/or neurotrauma.
Meet our Staff
Our highly specialized nurse practitioners, registered nurses, licensed practical nurses and physician access associates contribute to your care from diagnosis to treatment to recovery.