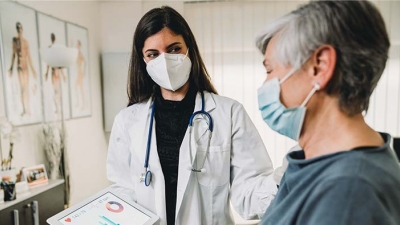 Inova VIP 360º - Concierge Medicine
Your Physician. Your Care. Your Way. Anytime.
You know that taking steps to manage your health now can add years of wellness and vitality to your life. But juggling appointments, follow-ups and tests is a hassle you just don't have time for. If this sounds like you, the exceptional care and extraordinary access of the Inova VIP 360° Concierge Medicine Program could be your perfect primary care solution.
With the Inova VIP 360° Concierge Medicine Program, you'll develop a trusted, one-on-one relationship with your own concierge physician, combined with near-immediate access to Inova VIP 360° physicians and integrated, world-class care using the most sophisticated technology available. In our comfortable, unhurried atmosphere, your physician has ample time to address all your concerns, provide prompt follow-ups and advocate for your good health by sharing the latest, evidence-based wellness and health maintenance advice.
With the lowest patient-physician ratio in Northern Virginia, you'll enjoy unparalleled individual attention and responsiveness, streamlined referral assistance, and personalized guidance – at your choice of four convenient locations.