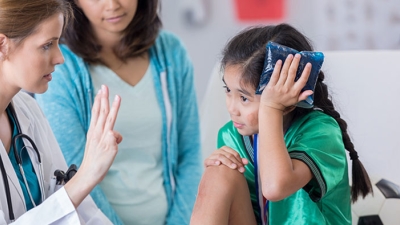 We Now Offer Virtual At-Home Testing for Children (ages 11+) and Adults
Once you complete your registration, you will receive an email from ImPACT Applications that will provide you with a link to complete your baseline concussion test.
If you do not receive the email within 24 hours or would like to discuss an in-person consultation, please call us at 703-970-6427 and ask for either Brett Gustman or Eric Castor.
 
Why Athletes Should Have Baseline Concussion Testing
Concussion baseline testing is recommended for active individual between the age of 5-59 years old. Although your child may not experience a concussion, it is important to prepare and obtain a baseline to establish individualized data which allows physicians to better manage concussion if it does occur. Generally, it is recommended that a concussion baseline be established prior to the season but baseline testing can be completed at any point during the season.
Concussion baseline testing is offered individually as well as in a group setting. Interested in scheduling your team or group? Register online or contact the Inova Sports Medicine Concussion Hotline at 703-970-6427 or email IMGSportsMedicine@inova.org.
ImPACT Concussion Test: Baseline Testing by Age Group
Ages 5-10
Learn what to expect during baseline and post-injury testing for ages 5-10. To schedule an in-office appointment, please call 703-970-6427.