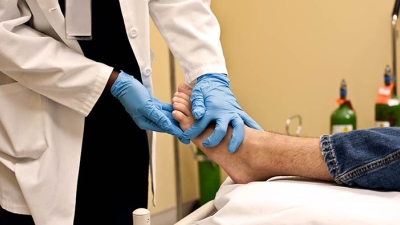 A Wound Healing Treatment Program for You
Individuals with diabetes are at especially high risk for chronic wounds, especially on the feet. Circulation issues and a decreased sense of feeling, known as neuropathy, can mask the presence of sores and ulcers.
Left untreated, these wounds can lead to serious problems, including chronic infections, gangrene and amputations of toes or a limb.
Call us at 703-664-8025 for an appointment or for more information.