COVID-19 UPDATE – As of September 18, 2020
Inova's multidisciplinary team is continuously monitoring the rapidly changing COVID-19 situation.
Our dedicated team of experts is up-to-date on developments and CDC guidelines, and has developed a comprehensive response plan to maintain the safety and well-being of our community.
Inova will continue to provide updates as the situation evolves.
All Inova hospitals and care sites are open and serving patients.
If Inova determines I need to be tested for COVID-19, is testing available?
At this time, Inova tests patients who are experiencing COVID-19 symptoms, and asymptomatic patients for specific indications such as before elective surgeries and procedures. Due to an ongoing national shortage of testing supplies, Inova is only able to provide testing for individuals in these categories, and is not able to provide tests in populations such as asymptomatic individuals seeking a COVID-19 test after an exposure, for return to school or work, travel, etc. For those seeking asymptomatic testing, please visit the Virginia Department of Health COVID-19 Testing Site for a list of COVID-19 test sites which may be offering asymptomatic testing. You may also contact your specific county health department for guidance. Inova is continuously reviewing testing criteria provided by the CDC and Virginia Department of Health. We will reevaluate our ability to assist the community in this capacity if resources become available in the future.
Inova Vehicle-Side Testing
Vehicle-side testing is available at several Inova sites located throughout Northern Virginia for patients who:
Have a provider's order, and
Have symptoms consistent with COVID-19 or are scheduled for an upcoming surgery or procedure.
What are the symptoms of COVID-19?
Reported illnesses have ranged from mild symptoms to severe illness and death for confirmed coronavirus disease 2019 (COVID-19) cases. Symptoms include:
Cough
Fever
Shortness of breath
Repeated shaking with chills
Muscle pain
Headache
Sore throat
New loss of taste or smell
According to the CDC, symptoms of COVID-19 may present in as few as two days or in as many as 14 days after exposure. Illness can be more serious for older adults, individuals with compromised immune systems or those with existing respiratory problems.
Inova Virtual Visits
Inova is pleased to offer medical appointments via video and telephone to safely connect you with your provider from the comfort of your home.
COVID-19 Self Assessment
Use this quick and easy online tool to determine if you are at risk for COVID-19.
Self Assessment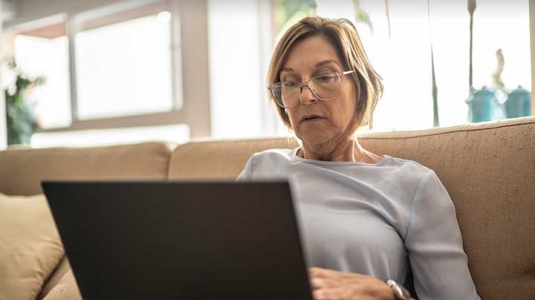 COVID-19 Self Assessment
Based on recommendation by the CDC, Inova's COVID-19 self-assessment tool helps you determine whether you might have COVID-19 and guides you in seeking the appropriate care.
Take the Assessment
Virtual Care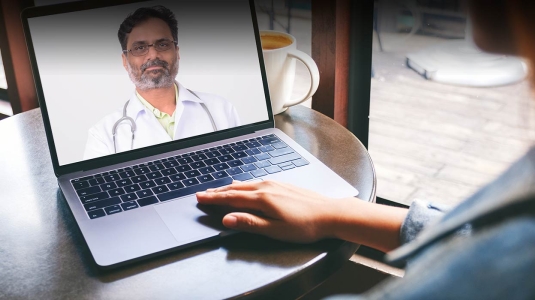 Inova Virtual Visits
Get step-by-step instructions for activating your telemedicine video visits.
Learn More
How is Inova Keeping the Community Safe?
Point of entry symptom + temperature screenings (staff and patients)
Revised visiting policy 
Visitors who are permitted in select circumstances receive point of entry screening and required to wear masks
Rearranged waiting areas for social distancing
All team members wear a mask for every patient interaction, and participate in twice daily symptom and temperature checks