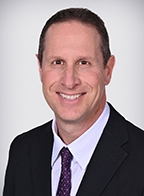 Craig E. Cheifetz, MD, FACP
VP, Corporate Health and Premium Services
Craig Cheifetz is currently the Regional Dean for the Virginia Commonwealth University School of Medicine Inova Campus and Inova's Vice President for Corporate Services for which services include: concierge medicine, executive healthcare, occupational health, employee assistance and employee wellness programs.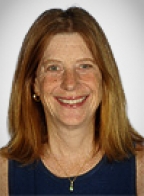 Ellen Kessler, MD, MPH, FACP, FACOEM
Medical Director, Occupational Health Services
Dr. Kessler brings more than 25 years of occupational health experience and directorship to the program and is board certified in occupational medicine and internal medicine. In her role as medical director, Dr. Kessler provides program development and consultation services for local governments, corporations, businesses, and hospitals with occupational and environmental issues including exposure to hazardous materials such as asbestos, pesticides and heavy metals. She also works closely with many of the jurisdictions in the Metropolitan Washington area to develop health and safety programs for Sheriff/Police and Fire/ Rescue Departments. Along with the occupational health team, she oversees a multidisciplinary management approach to assess, plan, implement, coordinate, monitor and evaluate the plan of care and/or services to affect positive outcomes in the occupational health setting.
Dr. Kessler received both her medical degree and internal medicine residency training from Georgetown University. She completed a Master of Public Health and her occupational medicine residency at the Johns Hopkins Bloomberg School of Public Health.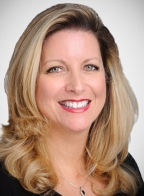 Maggie Hayford, RN
Director, Occupational Health Services
Maggie has worked as a nurse since 1981 in many hospital and outpatient settings. She joined Inova Occupational Health in 1998, and was a driving force behind creating or developing several of Inova's business lines, including the Integrative and Functional Medicine Program, as well as the Executive Health Program and Concierge Physician's Practices, now known as Inova VIP 360°. As a nurse and a business leader, Maggie is passionate about ensuring that all programs within her division reflect best practices while maintaining a strong focus on customer service and a positive patient experience. She is committed to bringing her expertise and pursuit of excellence to the Occupational Health services Inova provides to its many employer clients. Maggie graduated from St. Vincent's Hospital School of Nursing in New York City.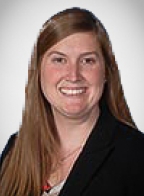 Mara Carter
Director of Clinical Operations
Mara Carter is the Director of Clinical Operations for the Inova Urgent Care Centers at Dulles South, Centerville, Manassas, West Springfield and Purcellville. Mara has more than 14 years of experience of account maintenance for Inova's occupational health program and over four years of leadership expertise. Mara is responsible for leading a team of 25 personnel that assist local and federal clients with deployment physicals, public safety and DOT examinations, and OSHA screenings.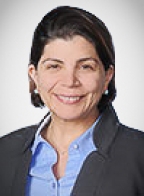 Roxana Diba, MD
Roxana Diba, MD, has extensive experience as a practicing family medicine physician and a consultant in occupational medicine. She previously was a lead clinical physician and educational wellness director for the DC Police and Fire Clinic, providing onsite comprehensive occupational medical services to the more than 6,000 members of the Washington, DC police and fire departments. Her responsibilities included fitness-for-duty determinations and injury and illness care.
Dr. Diba also teaches family medicine and internal medicine residents at Georgetown and Washington Hospital Center.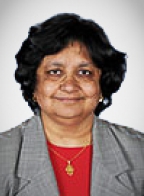 Vasudha Joshi, MD
Vasudha Joshi, MD, has been seeing occupational health patients since 1998. She served as the medical director of Inova Urgent Care Center – Vienna and now sees patients at Inova Occupational Health Center – Alexandria. 
Dr. Joshi has extensive experience and knowledge working with numerous county agencies and private companies in Northern Virginia. She is very familiar with requirements of these numerous companies and is excellent in communicating with her patients and their employers. Her experience includes physical exams for firefighters as well as police and sheriff's departments and other environmental agencies that do HAZMAT work. She also provides care to injured workers and performs fitness for duty examinations.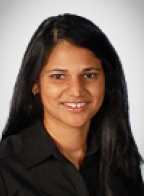 Nandini Koka, MD
Nandini Koka, MD, is a board-certified family medicine physician. Dr. Koka is the lead physician for Inova Urgent Care Centers. She has more than ten years experience providing primary care medicine. For the past six years she has practiced as an urgent care and occupational health physician.
Dr. Koka's expertise in urgent care medicine brought her back to her native Northern Virginia. She grew up in Northern Virginia and attended Thomas Jefferson High School for Science and Technology. Dr. Koka received her undergraduate degree from the College of William and Mary and her medical degree from Eastern Virginia Medical School. She completed her family medicine residency training at Lancaster General Hospital in Pennsylvania.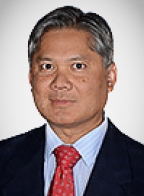 Phong Nguyen, MD
Phong Nguyen, MD, is our provider for the Inova - PWC Occupational Health Clinic. Dr. Nguyen has worked in the field of occupational medicine since 1995 and has worked as an occupational health physician for Inova since 2012. Dr. Nguyen has performed physical examinations on Fire and Police personnel for Loudoun, Prince William, Arlington, the City of Alexandria, Metropolitan Washington Airports Authority, and the FBI. He is a certified Medical Review Officer (MRO).
Prior to joining Inova, he worked at the Little River Medical Clinic, where he was the Associate Medical Director. His responsibilities included being the MRO for Raytheon, Avis, TSA, and the U.S. Coast Guard, and performing examinations for Homeland Security Law Enforcement, U.S. Marshal Services, and the Pentagon Force Protection Agency.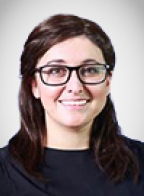 Alissa Zingman, MD, MPH
Alissa Zingman, MD, MPH, Lead Physician, Musculoskeletal Program, completed Occupational and Environmental Medicine training at Johns Hopkins Hospital and the Johns Hopkins Bloomberg School of Public Health, where she focused on and completed research in injury prevention and management in fire fighters and other working populations. She also completed several years of training in Orthopaedic Surgery and has published numerous articles in the Orthopaedic literature.
In addition to her medical training, she completed a year of research at the NYU Hospital for Joint Diseases and a 2 month externship at the International Association of Fire Fighters. She has attended and participated in the National Fire Protection Agency 1582 standards development proceedings. She holds a Masters of Public Health from Johns Hopkins where she focused on occupational health and wellness program design and implementation, in particular injury prevention and management. She has served as the Executive Medical Examiner for the Montgomery County Fire Department as well as started the Injury Prevention and Musculoskeletal Management program for Inova Occupational Medicine.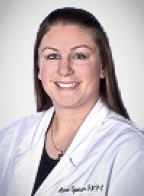 Aimee R. Spencer, BSN, MSN, FNP
Aimee R. Spencer, BSN, MSN, FNP, is a board certified family nurse practitioner accredited through the American Academy of Nurse Practitioners. She received both her Bachelor and Master of Science in Nursing from The State University of New York at Binghamton. She is an active member of Sigma Theta Tau International Nursing Honor Society. In Aimee's spare time, she enjoys traveling, arts and crafts and spending time with her husband and son.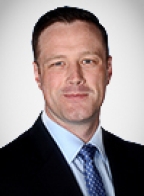 Garrett Cronin
Garrett Cronin is the business operations manager for Inova Occupational Health Center – Ashburn. With more than fourteen years of experience in healthcare, Garrett is responsible for the day-to-day operations, productivity management, employee relations management and budgetary oversight for the Ashburn Occupational Health Center.
Prior to joining Inova, Garrett managed the Office of the Attending Physician to Congress and has experience in a variety of healthcare fields including healthcare management, emergency preparedness, and education and training. He served as a U.S. Navy Corpsman for 12 years.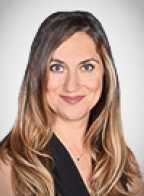 Marina Manarin
Marina Manarin is an account executive at Inova, responsible for bringing workplace health services to local businesses and the employees they serve. Marina works with employers and brokers to grow Inova's corporate health services across the Urgent Care and Occupational Health Centers.
Marina has extensive experience in sales and marketing within the B2B and B2C sales arenas. Marina earned her BA in Communications from the University of Delaware. She loves to travel and was fortunate enough to live in Russia, Austria and Italy during her early years.