The Adult Cystic Fibrosis Program at the Inova Fairfax Medical Campus, accredited by the Cystic Fibrosis Foundation (CFF), provides comprehensive, compassionate, and state-of-the-art care to help patients live as full and productive lives as possible. Inova is happy to partner with the CFF-accredited Pediatric Lung & Allergy Center in Northern Virginia. Together, we provide comprehensive care to both pediatric and adult CF patients, providing a seamless transition from childhood to adulthood.
The Adult CF Program works closely with Inova's advanced lung disease and transplant specialists. Our multidisciplinary team has expertise in caring for adult patients with CF spanning the entire spectrum of disease, from normal lung function through lung transplantation, if necessary.
Additionally, we participate in the Cystic Fibrosis Foundation patient registry and other research studies, including collaboration with the National Institutes of Health. Through our research endeavors, we strive to facilitate the development of new therapies for advanced and rare lung diseases.
How Are We doing?
Read a letter from our director to learn what we accomplished in 2018, and about our plans for 2019. 
About Our Cystic Fibrosis Foundation Accreditation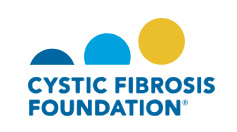 Inova Fairfax Medical Campus (IFMC) was approved as a Cystic Fibrosis Foundation (CFF)-accredited center in January 2017. CFF care centers provide expert care and specialized disease management to people living with cystic fibrosis (CF), which has led to improved length and quality of life for people with CF. The Cystic Fibrosis Center at IFMC is a combined effort of the Advanced Lung Disease Program and Inova Children's Hospital—in partnership with the Pediatric Lung and Allergy Center. Read the full news release