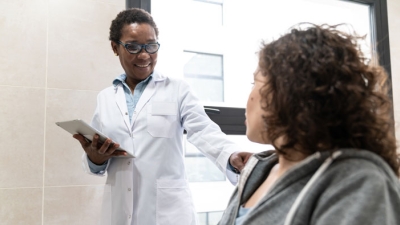 Inova Medical Group
Inova Medical Group is a team of talented and experienced physicians employed by Inova, providing world-class healthcare for the Northern Virginia and greater Washington, DC metro area.
More than 400 physicians – experts in primary care medicine and adult specialties – are located throughout the region. Our physicians work together with Inova's extensive network of hospitals and outpatient facilities.
 
Need a Primary Care Doctor?
Inova Medical Group has more than 300 dedicated primary care physicians, all part of Inova's network of personalized care that revolves around you and your family. From board-certified doctors and specialists to same-day appointments at convenient locations with extended hours, Inova Medical Group is building the future of health around you.
Choose from more than 40 different clinics for the ultimate in convenience and compassionate care.
Find a Primary Care Location
Specialized Care
Do you need a specialist for a specific health condition? Our expert adult specialists provide the highest levels of care.
Specialties include cardiology, gastroenterology, neurology, orthopedics, women's health and much more. 
Find Specialty Care